Bears Barroom Enters Waddle & Silvy Holiday Parody Song Contest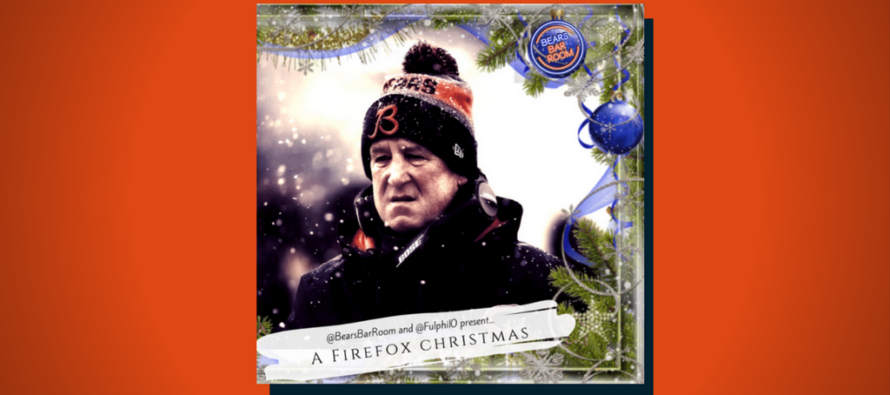 The Bears Barroom has submitted the following song, Fire Fox Christmas, to the popular Waddle and Silvy show for their annual Holiday Parody Song Contest. Wish us luck!
Follow Us On Twitter @BearsBarroom and Facebook  for upcoming details on how to win a CD with all 23 Holiday Parody songs the Draft Dr. Phil and the Barroom are producing.
All of these songs will be downloaded day-by-day on our podcast stream. Not getting the podcasts? Go here to Podbean, or iTunes and subscribe to the Bears Barroom Radio Network. If you get your podcasts from GooglePlay click the Podbean link and they will hook you up.
Produced by: @BearsBarroom
Lyrics by @FulphilO
Performed by @FulphilO
Artwork by @BearsGrl80
Bears Barroom Present's Draft Dr. Phil's "Little Dumber Boy"
Bears Barroom Christmas Song Release Dates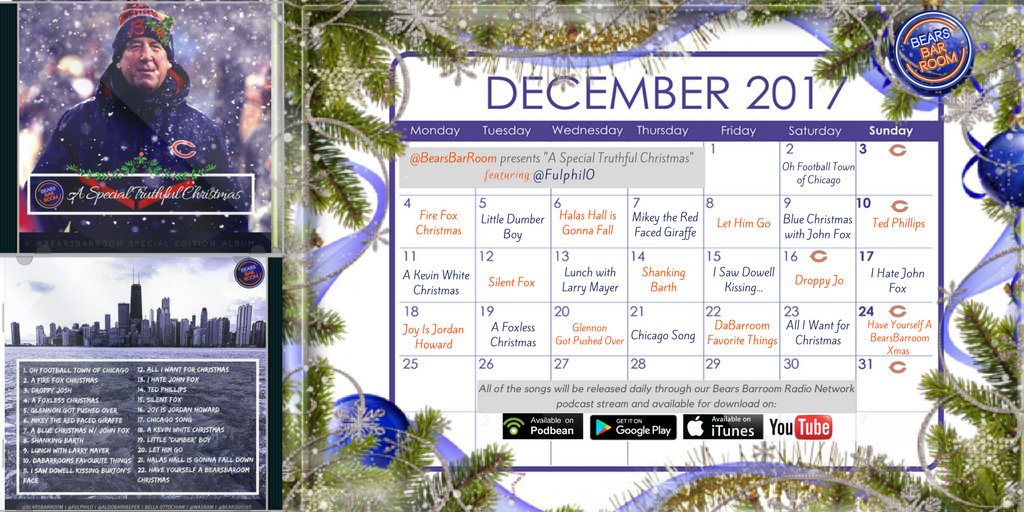 ---
---
Related Articles
If you are a regular listener to Bears Barroom Radio you know that Draft Dr. Phil Ottochian insists the Chicago
The Chicago Bears haven't delivered many wins, but Shayne "The Mailman" Marsaw keeps delivering thoughtful answers to Bears fans' questions.
In what is now considered old news the Bears have elected not to utilize the franchise tag on star receiver