Taking Shots: Getting The Business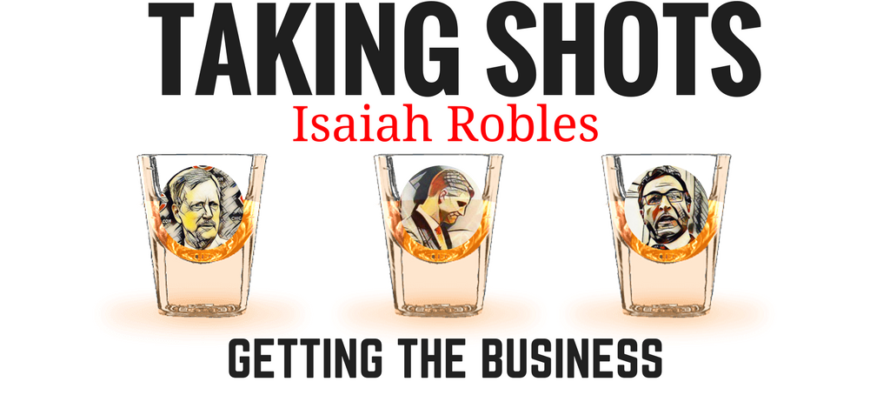 Chicago Bears Chairman George McCaskey spoke on New Year's Day's Black Monday press conference about Bears fans "getting the business." It's no surprise to any fan that the John Fox era has been rough. 14-34 in three seasons doesn't exactly give anyone bragging rights. No one expected it to be easy, but after yesterday I ask the question, "Are Bears fans 'getting the business' from the team's ownership/management?"
First, President and CEO Ted Phillips came out and announced that GM Ryan Pace had agreed to a contract extension.
A GM who owns a 14-34 record. A record that Fox got fired for. But Pace receives an extension???
Yes, I understand the rationale behind the extension: the Bears are trying to make the head coach job as attractive as possible and don't want the GM position to look like a lame duck year. But, still, this raises some eyebrows to many fans.  Former Chicago Bear Dan Hampton even came out and said that something really stinks at the top of this team and that it'll eventually come out.
Jim McMahon's criticism of the Bears management is well known.
Jim your thoughts? pic.twitter.com/TQRTGtpMtB

— ⓂarcusD (@_MarcusD2_) December 3, 2017
Another red flag in the press conference was a couple of things GM Pace said as reporters tweeted out.
Ryan Pace says he has not sent any official interview requests in. That conflicts with reports that are out there.

— Adam Hoge (@AdamHoge) January 1, 2018
#Bears GM Ryan Pace: "My responsibility is ongoing evaluation of our entire football operations. That falls on my shoulders. That's occurring throughout the year but I can say a final decision on coach Fox wasn't made until late last night."

— Adam Jahns (@adamjahns) January 1, 2018
Both of those statements conflict with several reports that Fox was already fired and that the Bears had already sent out interview requests. The NFL is a very competitive league. You want to keep everything in house as you can. The need for secrecy on many issues is imperative.  With that said, HONESTY would go a long way with the fan base. Claiming the decision to fire Fox was made on Sunday night is absurdly ridiculous. A fan base that has been "getting the business" from other people also feels that they are getting it from their own team's ownership/management.
Red Flags always seem to always fly around the top of this organization.
Now, undoubtedly, if Ryan Pace hires the right coach it would be a game changer to many. As the smartest man in the Barroom, Shayne Marsaw, say, "Nothing will fix this until we win." If we start winning then no one will remember what happened on Black Monday. That's my hope. And, maybe, just maybe, us Bears fans will finally be giving the business instead of getting it.
---
---