Senior Bowl – Focus On Chicago Bears Potential Prospect Alex Cappa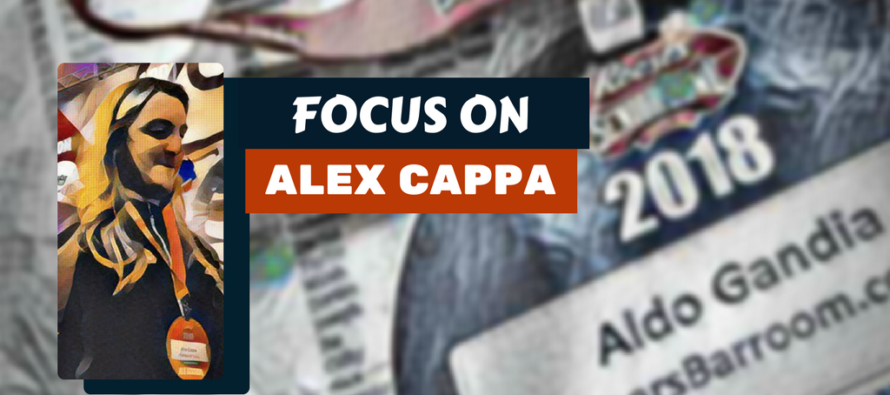 (An earlier version of this post incorrectly stated where Humboldt University is located. Thanks to @RCWard42 for pointing out the error – AG)
The last time Humboldt State University in Arcata, California had one of its football players drafted it was in 1991 when Freeman Baysinger was selected in the 12th round by the New England Patriots. The drought is expected to be over this year if 6'7″, 299 pound offensive tackle Alex Cappa has a good week at the Senior Bowl.
After one day, Cappa started strong according to several scouts. He first lined up against Marcus Davenport, a first round candidate and the two clashed like super-heavyweight champions. Cappa found himself lined up opposite Davenport several times on Tuesday and impressed.
Humboldt State OT Alex Cappa blows UTSA DE Marcus Davenport off the ball on this run play (far side). Sheesh. pic.twitter.com/5qRFqi4wFH

— Trevor Sikkema (@TampaBayTre) January 23, 2018

If Cappa was a secret to some he is no longer thanks in part to Mike Mayock and Daniel Jeremiah at the NFL Network as they were effusive in their praise for Cappa.
"This guy has the nastiest tape I've ever seen."@MikeMayock talks Humboldt State tackle @AlexCappa 👀

📺: @seniorbowl coverage LIVE now! pic.twitter.com/5zqO7HAacx

— NFL Network (@nflnetwork) January 23, 2018
Alex Cappa at the Senior Bowl. Safe to say the NFL Network guys approve. pic.twitter.com/L5PicEYY6Z

— Danny Penza (@penzatopaper) January 23, 2018
But, really the love for Cappa has been growing for some time. Patrick Woo, scouting coordinator for Reese's Senior Bowl, says the tackle is not a one-year phenom. "Alex Cappa is the first player to ever be four-time GNAC (Great Northwest Athletic Conference) offensive lineman of the year. He's a four-time All-American. I made the trip to Humboldt State to see him and the coaches there love him."
Cappa red-shirted his first year because he weighed only 240 pounds as a freshman. "I spent a lot of time in the weight room," Cappa told me. He knew that at his weight and strength level he was far from ready to play tackle. Cue the Rocky music as Cappa went to work in a maniacal way to add weight and strength.  "He was the hardest worker in the weight room," Woo says, "and now he's a 310 pound guy with length, positional versatility, he can play tackle and guard,  although he's been their left tackle for four years." (For the record Cappa did weigh in today at 299 pounds.)
Woo says Cappa was a baseball catcher for many years and it's where he, "gets that bend in his lower body and explosiveness to pop out of his stance and really hit defensive linemen first in the run game."
Alex Cappa has really stood out in my Senior Bowl prep work. Learn his name, because this guy is an animal. pic.twitter.com/kRHw1MOz58

— Ethan Young (@NFLDrafter) December 9, 2017
Woo says Cappa is getting better at pass protection and the Senior Bowl is an opportunity for him to showcase those skills in the one-on-one drills. "He's an intriguing player. He's got a lot of the traits that you would look for. Probably more of a right tackle in the future. But, he's going to be a nasty guy in the run game for sure."
What Woo likes best about Cappa is that he's a finisher. "He is a nasty player,"says Woo. "He likes to throw people down."The one thing you don't see a lot in college football nowadays is finishing. You don't see these offensive linemen coming out and driving their man to the ground anymore. So much of the spread offense is timing-based – you just try to get in your set and give the quarterback time to get rid of the ball.
"They are just trying to stalk-block somebody and just wall off the defender to let your running back find a hole. But, Cappa played in an offense that was downhill and focused on finishing. If you go back and watch the tape he put a lot of guys on their butts and that's what you really want to look for when you find someone mean enough for the next level."
Cappa, "I am always trying to finish people. I love to compete." He also loves to learn and do things other blockers don't display. Offensive line scout Duke Mayweather points out Cappa's ability to leverage cut is something rarely seen nowadays.
But, Cappa knows he has much to work on and consistency is the first thing. "You've got to be consistent in your technique especially against high-level competition."
That type of talk is music to the ears of Harry Hiestand, the returning Chicago Bears offensive line coach, who harps on technique 24/7/365.
Cappa says Humboldt ran primarily a zone-blocking schemes but, "We did a good amount of stuff at Humboldt St. Base was a spread, but we did run some power, stuff-like that, three-point stance. It will be good this week to do more of that. I think I'm ready for it."
Cappa wants to prove to scouts that everything he did as a four-time All-American at Humboldt he can do at the pro level.
Alex Cappa is a 6'7" OT from Humboldt State. Knowing Ryan Pace's affinity for drafting small school players I asked if he's talked to #Bears pic.twitter.com/JMg1BYsCkY

— Bears Barroom (@BearsBarroom) January 23, 2018
Aldo Gandia
Among my career highlights I have produced two films while in high school that received nationwide attention; leaned out of a helicopter over the Gulf of Suez at the age of 20 to shoot movies of oil rigs; won an Emmy award for a sports special and another for a kid's fitness show; and led a team of very talented creative professionals to produce break-through corporate communications.
---
---