Redrum – I Can No Longer Take A Shining To These Bears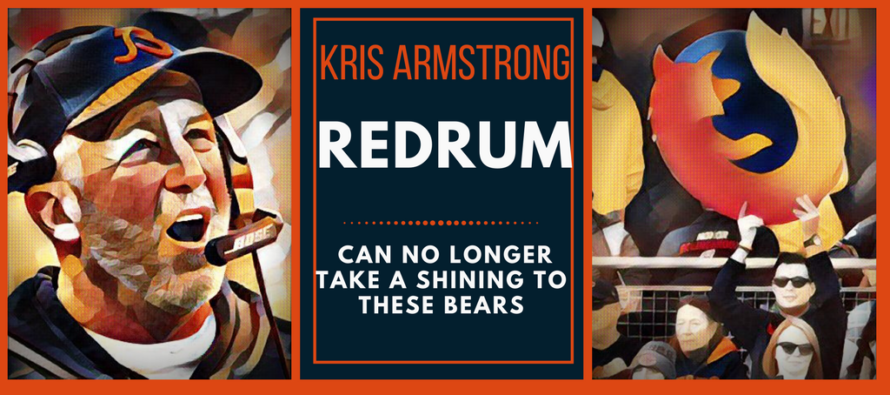 I have game notes. Some of the players played well, most did not. Don't care. I do not give a shit about who played well and who did not. The Bears just lost, at home, to a 1-10 (now 2-10) team that did not score a TD. Bears scored two touchdowns: the first on a nice drive culminating in a TD pass to Inman from Trubisky; the second was a ridiculous punt return by Mr. Chicken Salad. Aside from that – nothing.
San Francisco was ranked 30th in rushing defense and Jordan Howard rushed for 38 yards on 13 carries. Why? Hmm, here are the first down play calls:
Run
Pass
Run
Run
Run
Pass
Pass
Run
Run
Run
Run
Run
Run
Run
3 passes on first down. Not exactly conducive to winning.
Meanwhile, Jimmy G had all day to throw and plenty of open receivers to throw to. This was clearly a throwback game to the Mel Tucker Cover Nobody defense. Our beloved Bears were completely outcoached – again. In fact, this team has quit on Coach Fox and that's all there is to it.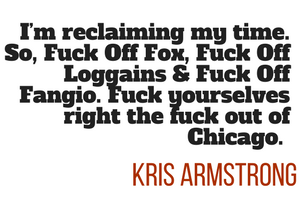 I'm not prepared to launch into an in-depth analysis of this clown show because I'm reclaiming my time. So, Fuck Off Fox, Fuck Off Loggains & Fuck Off Fangio. Fuck yourselves right the fuck out of Chicago. And if Ryan Pace doesn't fire Fox tonight, then fuck him too. This is utterly and totally unacceptable.
Once the game end, part of me has been thinking – how would others react to this team?
Stephen Hawking might talk about the billions and billions of alternate universes in which the Bears don't suck.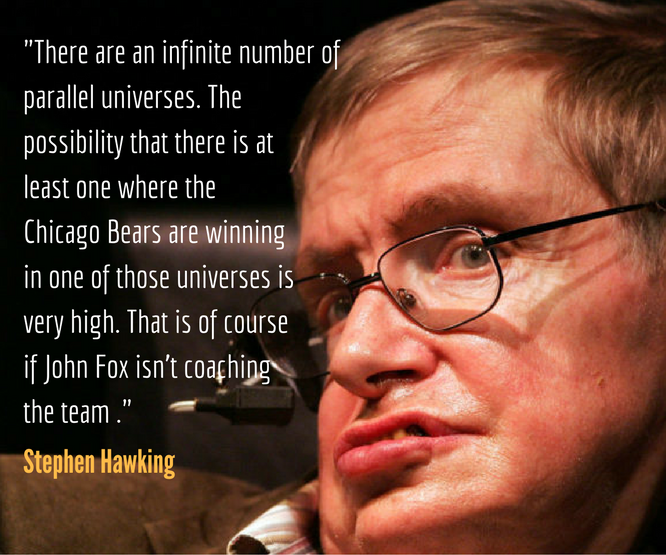 Stephen Sondheim might re-write Into The Woods in which Little Red Riding Hood leads a band of rabid Bears fan who stalk and kill the Fox.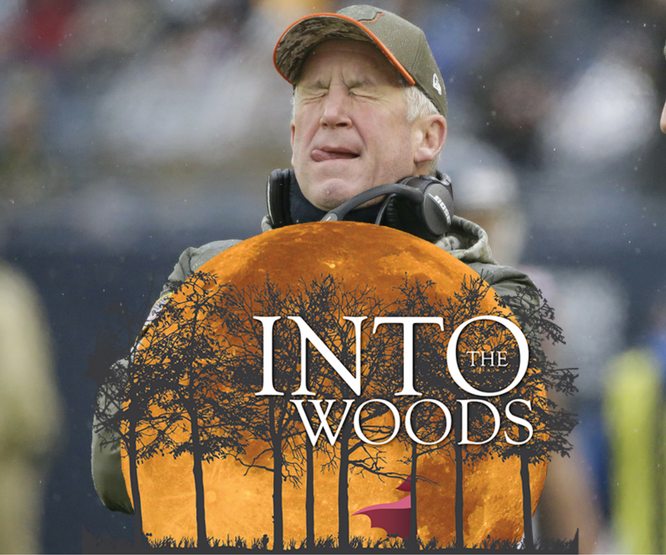 How about Stephen King? Have you all read or watched The Shining? All losing and no winning makes the Bears a very dull team. Here's Johnny!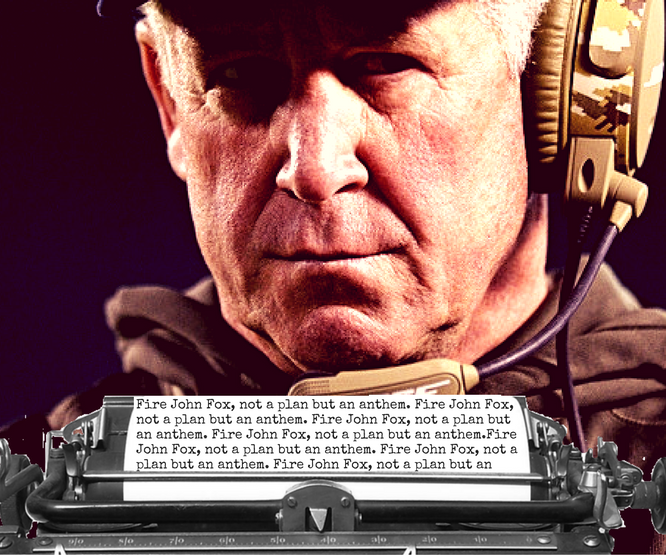 Kris Armstrong
Kris is an ex-jock who became despondent at an early age when she learned that she could not, in fact, become Dick Butkus. She is passionate about Da Beloved, Soroptimist International and her bemused and patient husband. Catch her on Twitter @krisarmstrong1
---
---
Related Articles
Thursday, October 20th, is a date Chicago Bears fans will try to forget as quickly as possible. The one-win team
Five weeks into the 2014 NFL season and Green Bay fans finally got a look at the Eddie Lacy who
Adrian Peterson has been carrying the Minnesota Vikings offense on his back for almost a decade, and the final straw