Mikey The Red Faced Giraffe – Another Bears Parody Christmas Song That Will Go Down In History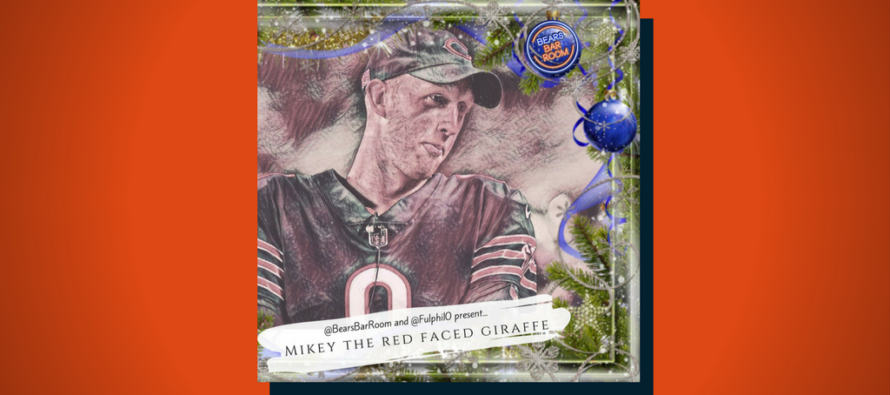 We know Danny, Mitchell, Tarik and Dion. Jordan, Kyle, Dontrelle, and Cre'Von. But do you recall…  the most embarrassing player of all?
RELEASE DATES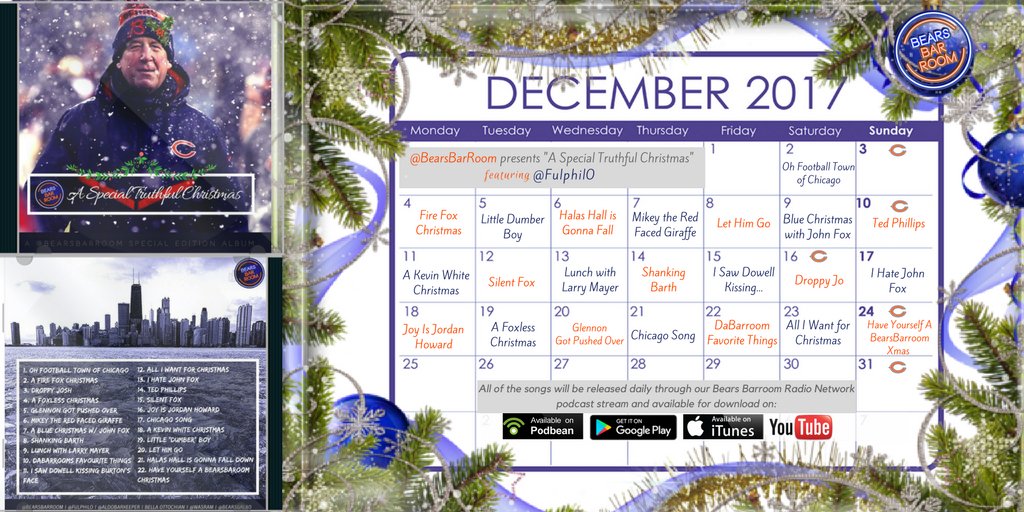 All 22 songs will be downloaded day-by-day on our podcast stream. Not getting the podcasts? Go here to Podbean, or iTunes and subscribe to the Bears Barroom Radio Network. If you get your podcasts from GooglePlay click the Podbean link and they will hook you up.
Produced by: @BearsBarroom & @FulphilO
Lyrics by @FulphilO
Performed by @FulphilO
Artwork by @BearsGrl80
---
---
Related Articles
As a child Aldo Gandia first saw the name Muhammad Ali on a newspaper headline a day or two after
The critics are unanimous: Time magazine raves, "A Foxless Christmas is a parody song for the ages!" Billboard magazine writes,
I walked out of The Martian screening with a kind of weightless feeling, impressed by the filmmaking and acting, but