Mikey The Red Faced Giraffe – Another Bears Parody Christmas Song That Will Go Down In History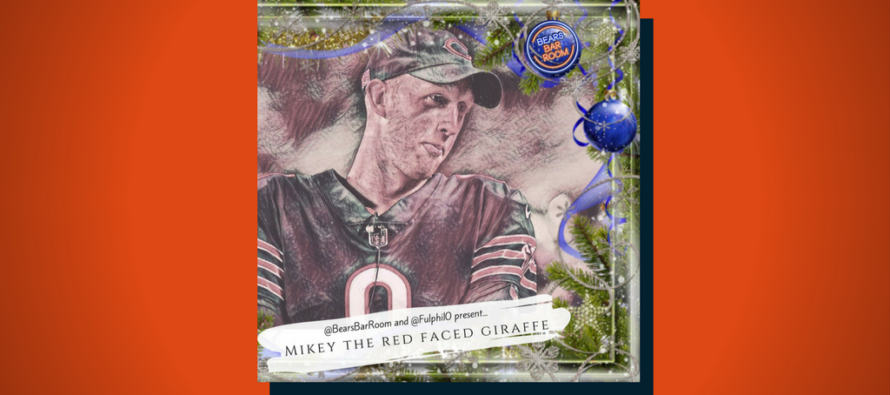 We know Danny, Mitchell, Tarik and Dion. Jordan, Kyle, Dontrelle, and Cre'Von. But do you recall…  the most embarrassing player of all?
RELEASE DATES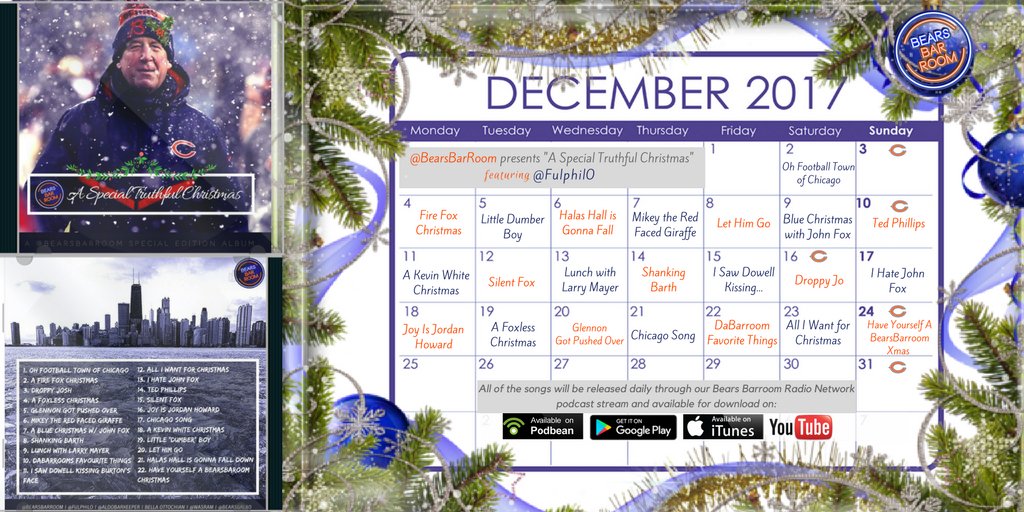 All 22 songs will be downloaded day-by-day on our podcast stream. Not getting the podcasts? Go here to Podbean, or iTunes and subscribe to the Bears Barroom Radio Network. If you get your podcasts from GooglePlay click the Podbean link and they will hook you up.
Produced by: @BearsBarroom & @FulphilO
Lyrics by @FulphilO
Performed by @FulphilO
Artwork by @BearsGrl80
Aldo Gandia
Among my career highlights I have produced two films while in high school that received nationwide attention; leaned out of a helicopter over the Gulf of Suez at the age of 20 to shoot movies of oil rigs; won an Emmy award for a sports special and another for a kid's fitness show; and led a team of very talented creative professionals to produce break-through corporate communications.
---
---
Related Articles
Benny Slacks is the Bears Barroom resident satirist. At least that's how we bill him. Some people don't think "satirist,"
This tribute to Charles "Peanut" Tillman was originally published in September of 2014, a few days after he played his
Note: This post originally appeared in November of 2015, before the release of the movie. It has not been updated.