Bears Barroom Present's Draft Dr. Phil's "Little Dumber Boy"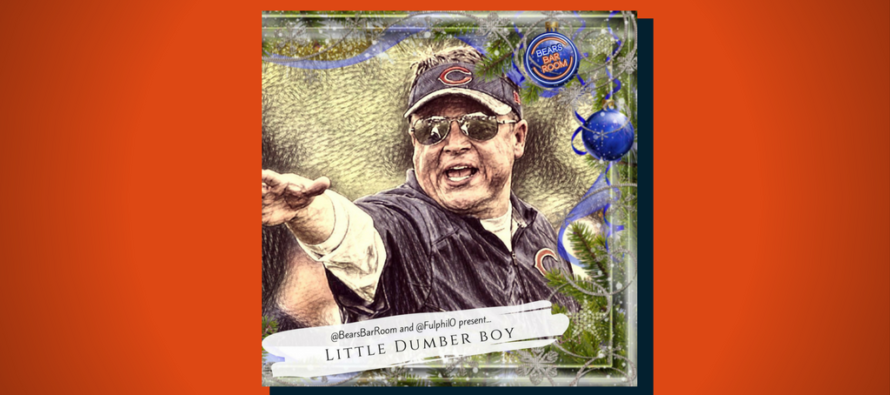 The third cut from Draft Dr. Phil's holiday album "A Special Truthful Christmas" is "Little Dumber Boy." You won't be able to get this holiday classic out of your mind, just like Bears fans can't get John Fox and Dowell Loggains out of town.
All of these songs will be downloaded day-by-day on our podcast stream. Not getting the podcasts? Go here to Podbean, or iTunes and subscribe to the Bears Barroom Radio Network. If you get your podcasts from GooglePlay click the Podbean link and they will hook you up.
Produced by: @BearsBarroom & @FulphilO
Lyrics by @FulphilO
Performed by @FulphilO
Artwork by @BearsGrl80
Bears Barroom Enters Waddle & Silvy Holiday Parody Song Contest
Bears Barroom Christmas Song Release Dates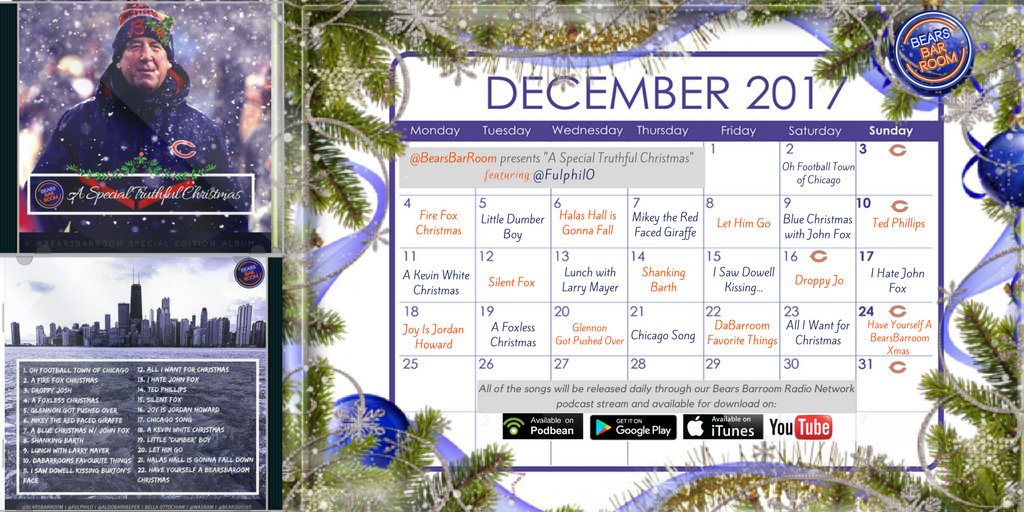 ---
---
Related Articles
Note: This post originally appeared in November of 2015, before the release of the movie. It has not been updated.
We know Danny, Mitchell, Tarik and Dion. Jordan, Kyle, Dontrelle, and Cre'Von. But do you recall…  the most embarrassing player
Jimmy Kimmel has the funniest show on late night TV. One of his best bits is when he has celebrities