Jay Cutler "Retires" … Becomes Fox Sports Football Analyst
Jay Cutler has not officially retired from the NFL – he has yet to submit his retirement paperwork – but he has accepted a job to become color analyst for Fox Sports No. 2 NFL broadcast team where he replaces John Lynch, now the general manager of the San Francisco 49ers.
Cutler appeared on ESPN's WMVP-AM 1000 Waddle & Silvy radio show Friday afternoon and was asked if his retirement was official. He didn't sound absolutely sure.
You can hear the entire 30 minute show by clicking here.
Cutler went on to say he had no doubt that come August he'd get the itch to play, but "that's not how the cards worked out." Clearly Cutler did not receive an offer to play from an NFL team and said he would not feel comfortable joining a team once the season began.
On Friday morning, ESPN's Jeff Darlington tweeted out this message written by Cutler: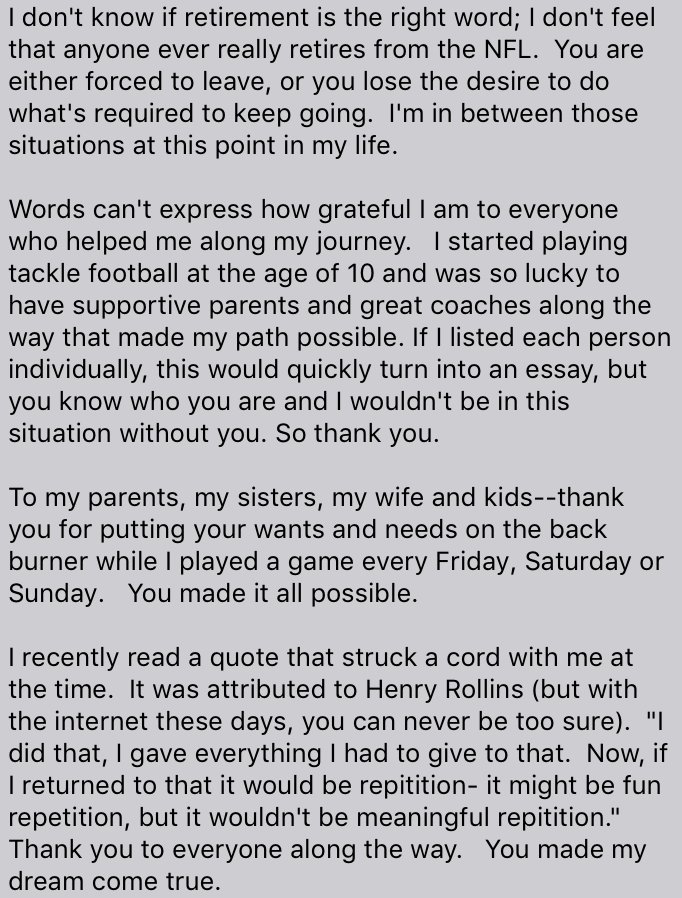 Cutler will join play-by-announcer Kevin Burkhardt, analyst Charles Davis and sideline reporter Pam Oliver. He's in good hands as all have sterling reputations in the sports broadcast world and are easy to get along with.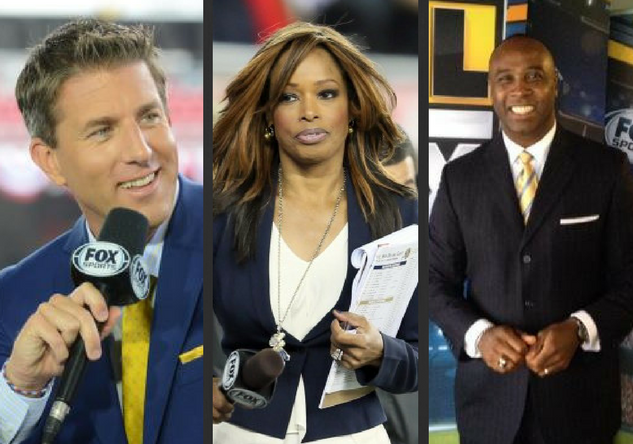 Cutler did a 90 minute audition with Burkhardt and when they where done the Fox Sports play-by-play announcer told Richard Deitsch of SportsIllustrated.com that Cutler was clearly capable of doing the job, "I have only known him a short time but I feel like we clicked. Something I look for is the conversational tone of the analyst, whether things feel natural, if they have a sense of when to talk and it felt easy with Jay. For a guy who has never done this and probably never really thought about prior to the last two weeks, I was impressed."
Cutler told Waddle and Silvy that he wasn't nervous during the audition, but was anxious because he was unaware of how the process of being a color analyst works. Word is that Cutler prepared for the audition in the same meticulous manner he was known to have prepared for NFL games. Fox Sports executive producer John Entz was a part of the evaluation process for Fox, "So when we were evaluating Jay you are trying to project a lot of things about his content, his delivery, the choreography of the process, and whether you are seeing improvement for each quarter. And he checked off all four of those things in the process."
Cutler's first national TV broadcast is… of course, the Chicago Bears at Nashville against the Tennessee Titans in week three of the preseason on August 27th.
The 34 year old Cutler played 11 seasons – eight with the Bears. He expressed regrets that his time in Chicago never materialized in winning a championship.
When Waddle & Silvy asked Cutler what advice he had for Bears' quarterbacks Mike Glennon and Mitch Trubisky he was forthright and said neither quarterback would face an easy time ahead.
Cutler said that Trubisky should not be forced into the fire of being a starting quarterback in 2017. He expressed concern that if the team is playing poorly the Bears could damage the rookie quarterback's development, "If it's going downhill I wouldn't put him in there." Cutler said, "For what? So he can go out there and take a beating and get off to a rough start as an NFL quarterback?"
It's hard to imagine Cutler taking a beating, like he did while with the Bears, in his new broadcasting career, but, there's no doubt many people will look for every imperfection to throw firebombs at "Smokin' Jay." We here at the Barroom won't do that. We wish him him the best of luck and appreciate all his efforts to try and bring a championship to Chicago.
Aldo Gandia
Among my career highlights I have produced two films while in high school that received nationwide attention; leaned out of a helicopter over the Gulf of Suez at the age of 20 to shoot movies of oil rigs; won an Emmy award for a sports special and another for a kid's fitness show; and led a team of very talented creative professionals to produce break-through corporate communications.
---
---
Related Articles
Danny Shimon is a Scouting Assistant for insidetheleague.com,NFL Draft Columnist for NationalFootballPost.com and one of our Scouting Analysts here at BearsBaroom.com. He
Shayne Marsaw's mailbag is back. This week he tackles questions about his favorite Jay Cutler moments Q: With Jay Cutler
For the second straight year, Bears Barroom Senior Analyst Jose Cotto presents his top 50 Big Board. Jose Cotto –