Bears Barroom Presents Draft Dr. Phil's Glennon Got Pushed Over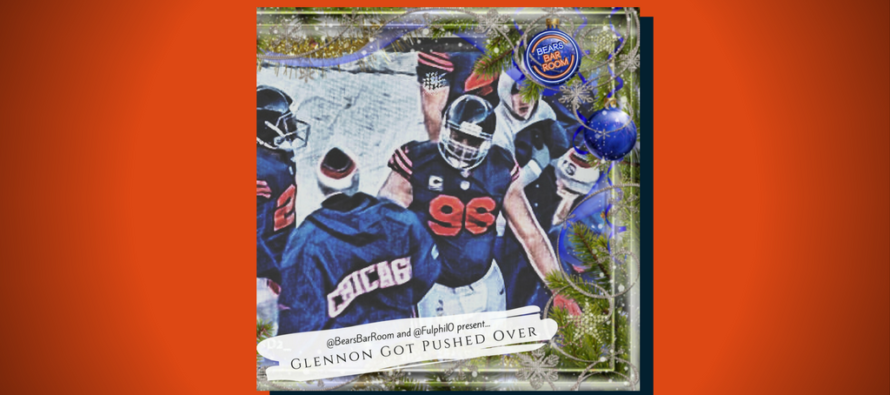 Mike Glennon was a disaster as the Chicago Bears starting quarterback. Then one day, Glennon got pushed over… Well Draft Dr. Phil does it much better…
Remember, all 22 songs Draft Dr. Phil Chicago Bears parody songs are being downloaded day-by-day on our podcast stream. Not getting the podcasts? Go here to Podbean, or iTunes and subscribe to the Bears Barroom Radio Network. If you get your podcasts from GooglePlay click the Podbean link and they will hook you up.
Aldo Gandia
Among my career highlights I have produced two films while in high school that received nationwide attention; leaned out of a helicopter over the Gulf of Suez at the age of 20 to shoot movies of oil rigs; won an Emmy award for a sports special and another for a kid's fitness show; and led a team of very talented creative professionals to produce break-through corporate communications.
---
---
Related Articles
Welcome to the NFC North Barroom. This website is dedicated to fans of the Bears, Lions, Packers Vikings and beer.
Cutler Hoyer. That's all Chicago Bears fans are talking about. Benny Slacks, who considers himself our resident Bears Barroom satirist, is
You'll never again listen to the traditional "Silent Night" without changing the words to, "Please John Fox go away…" Draft