Aldo Gandia's F%&K, Marry, Kill Bears Mock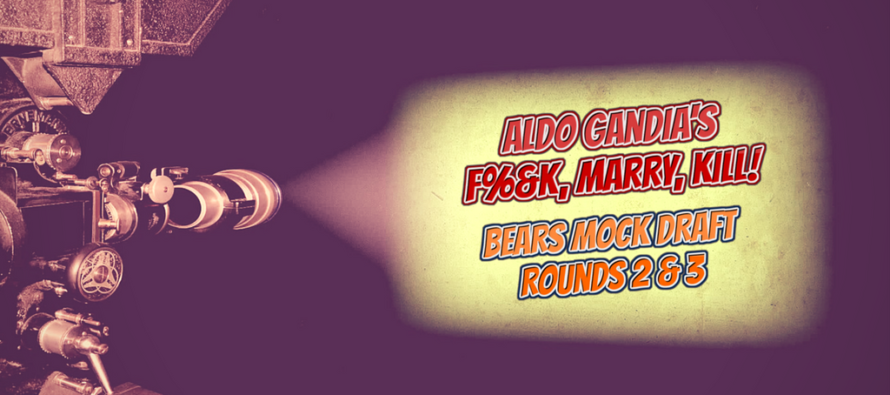 All it takes is a beer or two for Aldo Gandia to take a simple mock draft and make it a depraved 3-minute movie. In the sequel to his first round mock movie, (link below), Aldo picks players the Chicago Bears should avoid in rounds two and three (kill), or consider (fuck), but preferably choose (marry).
Send your compliments to @BearsBarroom
---
Related Articles
Producing this video on the top ten Chicago Bears players from 2000 to 2015 was a tonic for the recent
Phil Ottochian's video series, Doctor's Office, returns with a series of videos on integral players for the 2017 Chicago Bears.
Defensive lineman Akiem Hicks burst into the Chicago Bears lineup in 2016 and quickly started to earn a Monster of