#FireFox – The Movie: "He's Irritating"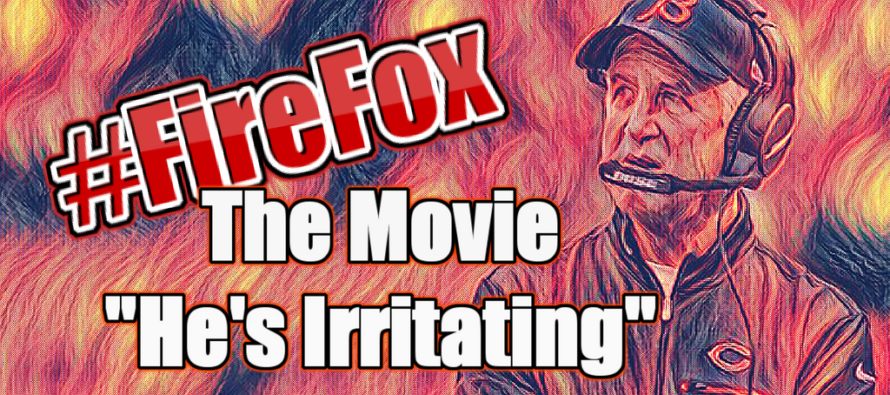 This is the first of a series of mini-movies the Bears Barroom will produce that calls for the firing of Chicago Bears head coach John Fox! #FireFox. Share. Spread this around … like wildfire!
Read More About Our #FireFox Campaign
Aldo Gandia
Among my career highlights I have produced two films while in high school that received nationwide attention; leaned out of a helicopter over the Gulf of Suez at the age of 20 to shoot movies of oil rigs; won an Emmy award for a sports special and another for a kid's fitness show; and led a team of very talented creative professionals to produce break-through corporate communications.
---
Related Articles
A famous strategist once wrote, "Know thy enemy," or something like that, and that's one of the purposes behind our
There are alleged crimes happening at Halas Hall and the evidence can be seen every time the Chicago Bears offense takes
This week's NFC North Barroom player of the week award has several worthy candidates for consideration. Notice there will be