Fire John Fox Not A Plan… But A PLEA FOR HELP!!!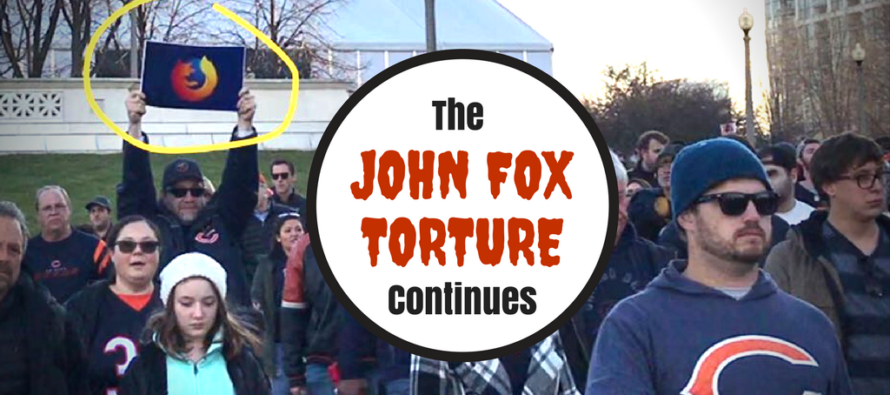 The last days of the John Fox coaching era in Chicago (and his career) are becoming a case study in fan torture. It's sort of the modern day football version of lingchi, the ancient Chinese form of torture better known as "death by a thousand cuts." (Care to see a gruesome photo?)
Sunday at Soldier Field, Fox furthered his slow torture by trotting out a listless football team determined to telegraph every offensive play they would run and display hardly any of the defensive fearsomeness Bears fans crave from their football team.
Fox, and for that matter his enabler, Ryan Pace, are killing fans. They need to take a cue from the New York Giants who today fired their head coach Ben McAdoo. The Mara family fired McAdoo (and general manager Jerry Reese) because they would not stand by and watch their fans being water-tortured. A Giants source told ESPN that the change might have been made to reach out to a growing apathetic fan base. No shit!
It is said the Chicago Bears will not fire John Fox during the season because the McCaskeys like to emulate the Mara family who have not fired a Giants head coach during the season. Ben McAdoo was just fired by the Maras. #FireFox

— Bears Barroom (@BearsBarroom) December 4, 2017
What are the McCaskeys waiting for? Their fan base to turn into zombies and storm Halas Hall? What the fuck? The problem in Chicago is far worse.
In the loss to the then 1-10 49ers I saw multiple acts of coaching sadism. For example:
With the Bears winning 14-9, they received the ball to open the second half. They began at their own 25 and drove to the 49ers 46-yard line after converting two third downs. On first down the ever predictable run play was called and netted two yards thanks to Jordan Howard's will. On 2nd and eight Dowell Loggains reached into his toolbox of concepts and called for a wildcat formation with Trubisky moved to the receiver position and Howard taking the snap. The utter stupidity of this play call can not be understated. Trubisky had a safety, 30 yards away, slowing walking towards his direction. The safety knew that with Howard at "QB" the the real QB would never see the ball. Trubisky as the Niners detected was merely a decoy.
Why Tarik Cohen wasn't the back on this play call was like being waterboarded. Cohen, who already has a touchdown pass this season, would surely have had the defense thinking pass and run as opposed to the one dimensional Howard.
And, in the game, Cohen had already provided one of the most electrifying moments at Soldier Field with this punt return touchdown. This Niners would have been queasy seeing him in the backfield.
Cohen's TD ran for 127 yards. pic.twitter.com/suc3URgjSn

— ⓂarcusD (@_MarcusD2_) December 3, 2017
Back to the drive… Now on third and six, the Bears used their 11-personal package. The three receivers were Dontrelle Inman, Kendall Wright and Josh Bellamy. The tight end was Daniel Brown and the running back … Bennie Cunningham. No Tarik Cohen on the field. No Adam Shaheen. (More pain.)
With Kyle Long out of the game with an injured shoulder Loggains chose to send all five skill position players on pass routes. Wright was open on a deep crossing route, but Trubisky was a nano-second too late in anticipating as Solomon Thomas beat a Cody Whitehair-Tom Compton double-team for the sack.
On this critical drive, Cohen was used as a decoy on all three plays he was in on this nine play drive. Never touched the ball. The infrequency of touches and lack of snaps for Bears most explosive player is why I am suffering from sleep deprivation.
I didn't care to tune into Fox's post game lies … at this point I would rather have my ears blown out then listen to his sorry-ass, cigarette voice-box.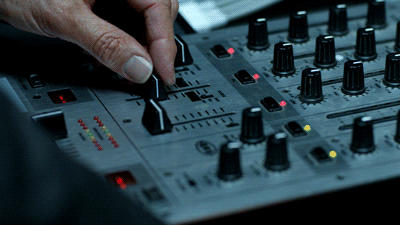 I happened to run into the Tarik Cohen after the game and should have asked him if he wanted me to kick John Fox in the nuts. Instead I was too excited by the surprise meeting that we only exchanged brief words before I snapped this picture. For the entire story of my encounter, which is kinda funny, tune in tonight to Bears Hour Live with Draft Dr. Phil or listen to the podcast version tomorrow morning.
Guess who I saw on the way out. Parked in my lot. Classy guy to stop for a photo. @TarikCohen pic.twitter.com/KxRlFcbAHW

— Aldo Gandia (@AldoBarkeeper) December 3, 2017
In the meantime, is alcohol the best way to deal with these 1,000 cuts?
Aldo Gandia
Among my career highlights I have produced two films while in high school that received nationwide attention; leaned out of a helicopter over the Gulf of Suez at the age of 20 to shoot movies of oil rigs; won an Emmy award for a sports special and another for a kid's fitness show; and led a team of very talented creative professionals to produce break-through corporate communications.
---
---
Related Articles
The very first episode of Buffone 55 The John Buffone Show airs live every Thursday at 10am. This is a
In the aftermath of the NFC North title game, Vikings fanalyst Drew Mahowald and Packers fanalyst Zach Jacobson met up
Every Monday night Draft Dr. Phil shares his thoughts about the latest Chicago Bears game on Bears Hour Live. The