Fan Instructions On The Mitch Trubisky Gift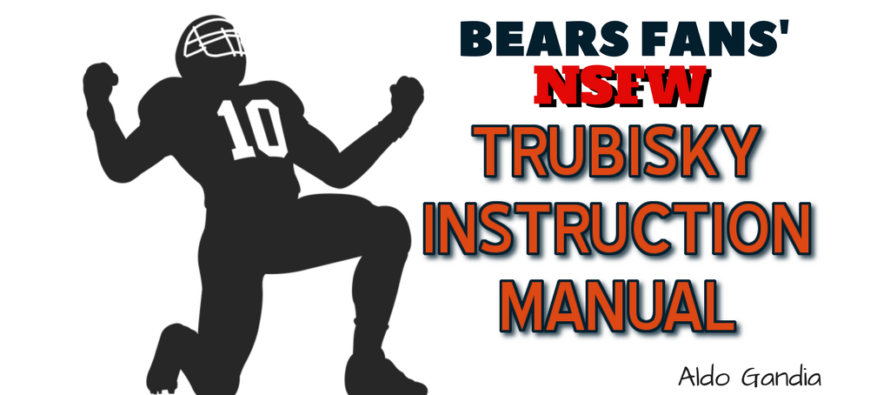 Remember getting the Christmas gift of your dreams and as soon as you were close to winding down the yells of joy your parents interjected with their strict policy of use. "You can't play with it for more than an hour a day." "If your grades drop we'll take it away." "If we catch you masturbating with it we'll throw it in the garbage."
Well, we got our Christmas gift Monday. After weeks of pleading for #TrubiskyNOW the Chicago Bears sent out a tweet confirming Adam Scheffer's report that Mitch Trubisky was the starting quarterback of the Bears.
Mitchell Trubisky will start Monday night vs. Vikings.

📰: https://t.co/rrjZjnTfQ4 pic.twitter.com/Kba97NtW0J

— Chicago Bears (@ChicagoBears) October 2, 2017
Once our present arrived, we produced a celebration podcast with music and audio clips from the past several months exhorting our concerns about Mike Glennon and praise of Trubsiky (to be totally accurate, I was the last Barroom member to jump on the Trubisky train, it wasn't until I saw his first pre-season game that I knew the Bears could potentially have someone special.) On the other end of the celebration podcast our regular Bears Hour Live show focused on the new starting QB. You can find both of those shows here.
So we're rid of Glennon and the gift of Trubisky begins giving Monday night at Soldier Field against the Minnesota Vikings. And, so now I will play the parent and issue a set of rules. Calm down. Stop complaining!
Trubisky Instructions Rule #1: Support, Support, Support
Every rookie quarterback comes with a set of imperfections. We the fans must forgive and move on to the next snap. There will be plenty of time in the days after to review and critique. But, the vibe has to be supportive. If you read a harshly negative tweet on Monday night directed at Trubisky… send them one of these three gifs.
If you're a lady and want to politely tell someone to STFU, this one is for you: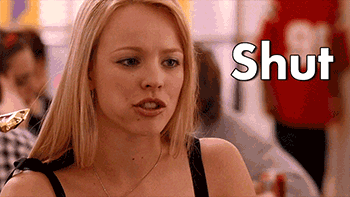 If you feel the person would benefit from physical threat… let him or her have this one: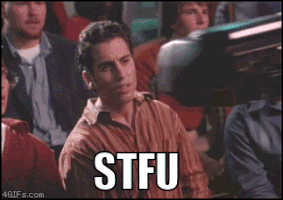 Situation is getting out of hand… go code red on the motherfucker: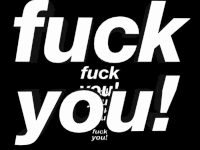 If none of these gifs are appropriate CLICK HERE for a smorgasbord of STFUs. Who loves you, baby? I do!
Trubisky Instructions Rule #2: Don't Make Excuses For The Kid
While we want to support our new toy don't engage in any talk where you are clearly making excuses for any errors he may commit. Someone makes a good point about a play he may have botched keep it 100 and move on. That person keeps bringing the topic up and is clearly trying to annoy you… well…
Ladies, try this one on for size…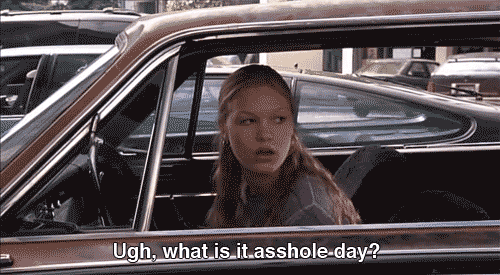 Men…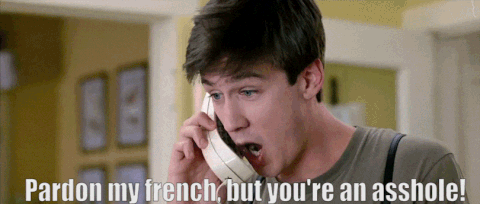 Men, Women… just wanna get rid of this asshole… try this: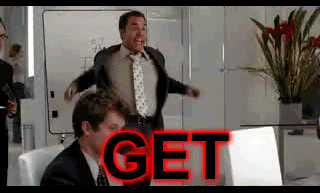 Trubisky Instructions Rule #3: Don't Get Over Zealous
We're all convinced that Trubisky is going to be a big upgrade over Glennon. Most of us believe he has the tools to be special. But, until the guy starts to deliver consistently don't go around purchasing Trubisky dildos and posting images of you dancing around with it (some exceptions apply).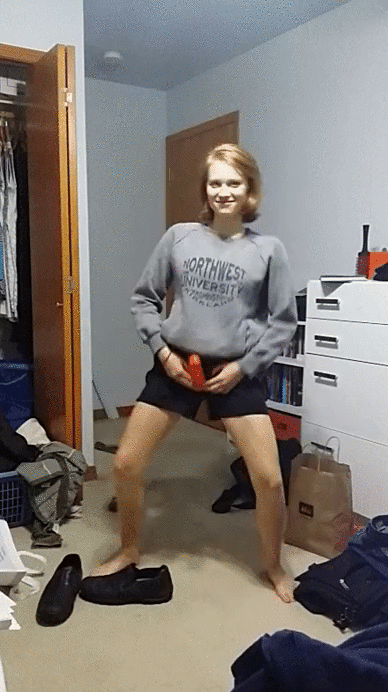 Don't be stupid and get a Trubisky T tattoo! Especially a tramp stamp one!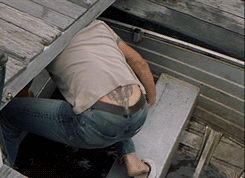 And, don't go making Tom Brady or Aaron Rodgers comparisons. Not yet!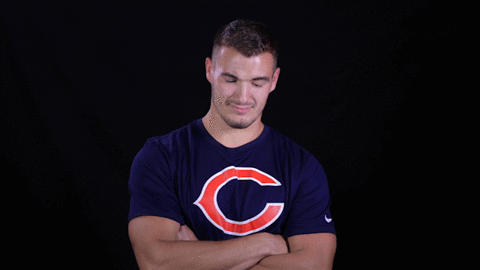 Make Sure You Listen To The Subversive Humor of Draft Dr. Phil, Smart Man Shayne Marsaw and Aldo on Their Weekly Podcast, Bears 100 Proof
Aldo Gandia
Among my career highlights I have produced two films while in high school that received nationwide attention; leaned out of a helicopter over the Gulf of Suez at the age of 20 to shoot movies of oil rigs; won an Emmy award for a sports special and another for a kid's fitness show; and led a team of very talented creative professionals to produce break-through corporate communications.
---
---
Related Articles
Well, would you look at that, it's already Thursday again. And you know what that means — another edition of
Year two of the Ryan Pace era as Chicago Bears general manager is over. After the Bears' brutal 38-10 loss
This is Episode II of Brett Maly's Frustrating Moments in Bears History. Brett recollects the Chicago Bears' 34 to 37