Bears Barroom Presents Draft Dr. Phil's "Ted Phillips" A Christmas Parody Song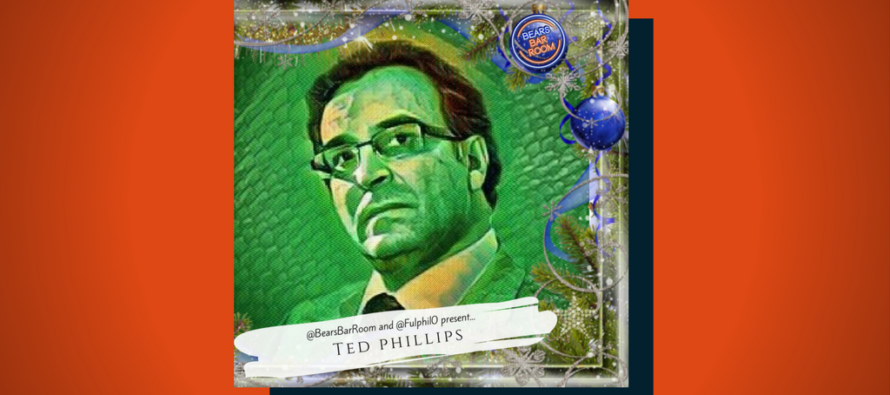 The Grinch that steals the gift of the playoffs year after year is… Bears CEO Ted Phillips. The latest Christmas parody song about the Bears by Draft Dr. Phil is simply named, Ted Phillips.
Remember, all 22 songs will be downloaded day-by-day on our podcast stream. Not getting the podcasts? Go here to Podbean, or iTunes and subscribe to the Bears Barroom Radio Network. If you get your podcasts from GooglePlay click the Podbean link and they will hook you up.
Want a chance to win a CD with all 22 songs? Go here an enter our sweepstakes! It's easy!
Ted Phillips
Produced by: @BearsBarroom & @FulphilO
Lyrics by @FulphilO
Performed by @FulphilO
Artwork by @BearsGrl80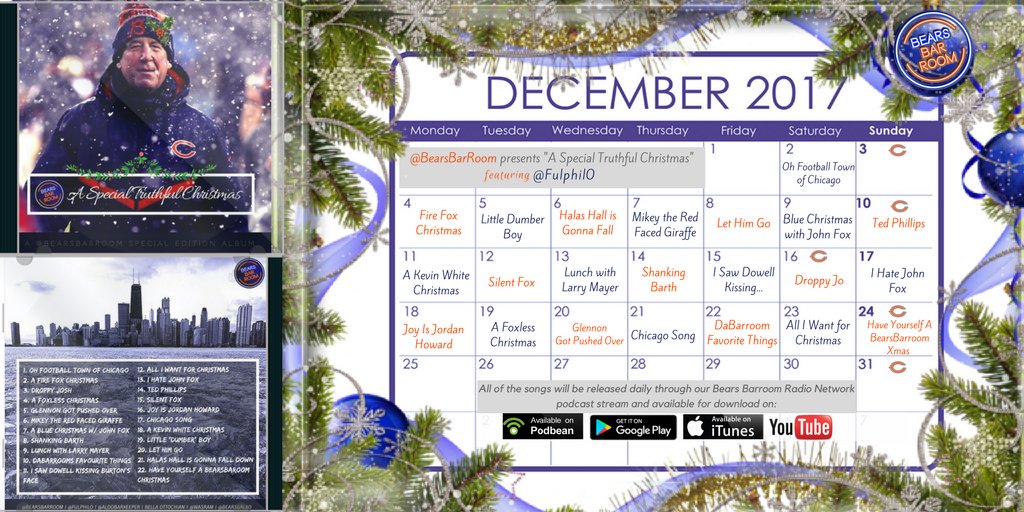 ---
---
Related Articles
ChicagoBears.com staff writer Larry Mayer has a feature named Lunch With Larry and that's inspired Draft Dr. Phil to produce this
Many of my fondest Bears memories are from 2006. It was a season of great moments. Rookie Devin Hester took
Benny Slacks' immature work is intended for mature readers. People sometime ask why I don't spend more time on twitter and