Bears Barroom Presents Draft Dr. Phil's Blue Christmas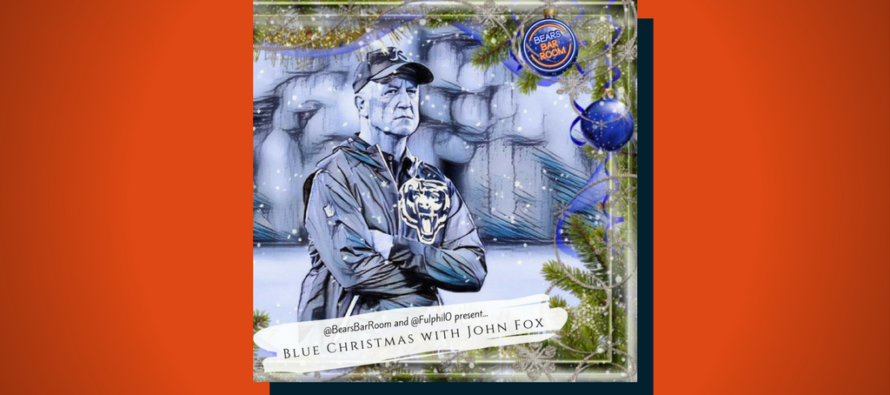 Every Chicago Bears fan is suffering from a blue Christmas as long as John Fox still coaches the team. Leave it to Draft Dr. Phil to perfectly capture the moment with his latest Bears Christmas parody song, Blue Christmas.
Remember, all 22 songs will be downloaded day-by-day on our podcast stream. Not getting the podcasts? Go here to Podbean, or iTunes and subscribe to the Bears Barroom Radio Network. If you get your podcasts from GooglePlay click the Podbean link and they will hook you up.
Want a chance to win a CD with all 22 songs? Go here an enter our sweepstakes! It's easy!
Blue Christmas
Produced by: @BearsBarroom & @FulphilO
Lyrics by @FulphilO
Performed by @FulphilO
Artwork by @BearsGrl80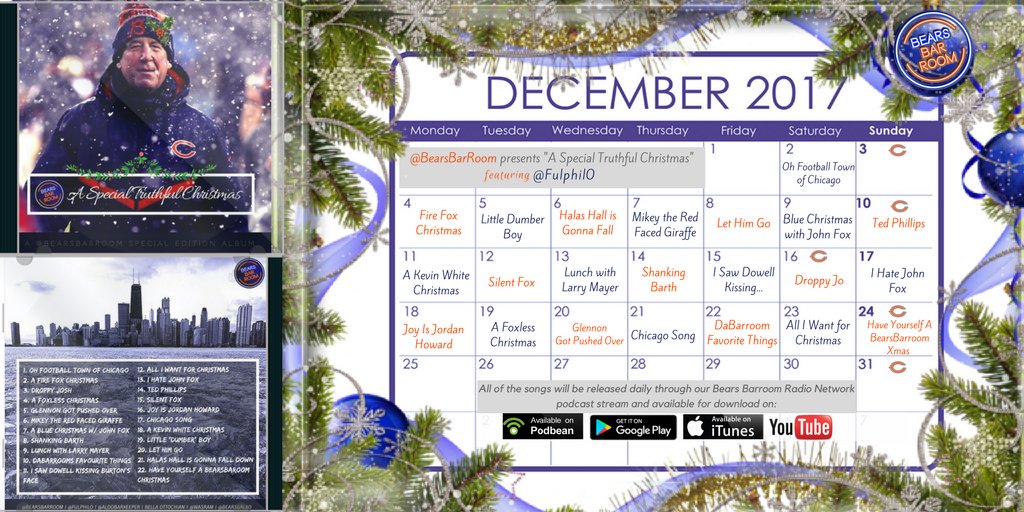 ---
---
Related Articles
EDITOR'S NOTE – WE APOLOGIZE FOR RUNNING THIS FEATURE A DAY LATE. Sports teams do better when they have the unconditional
Draft Dr. Phil knows exactly what all Chicago Bears want for the holidays… a new head coach! Make sure you
Note: This post originally appeared in November of 2015, before the release of the movie. It has not been updated.