Doctor's Office: Kyle Long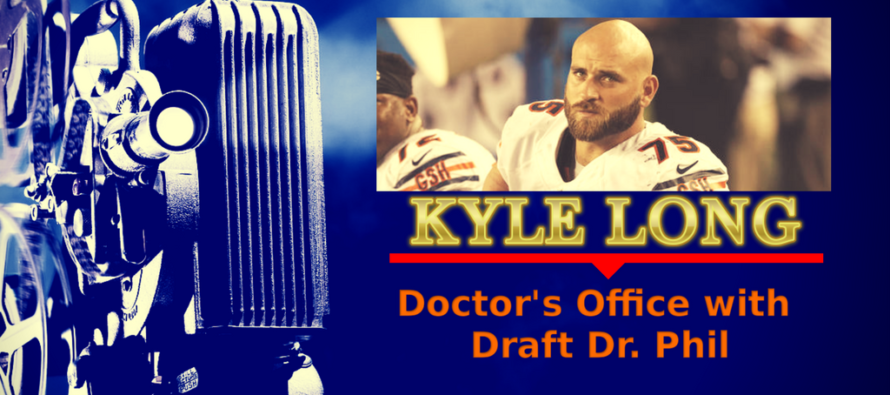 Jay Hilgenberg, Danny Fortmann, Stan Jones, Jimbo Covert and Clyde Turner might have some company. Kyle Long is headed towards becoming one of the greatest offensive linemen in Chicago Bears history. Long was a shocking pick in the 2013 draft. Many fans had not heard of him. Draft analysts thought then-general manager Phil Emery reached for a player destined for the second, maybe even, third round. But, Emery was right about Long. The son of football Hall of Famer Howie Long, the Bears offensive lineman possesses all of the skills needed to be one of the game's best.
What Long needed was experience. His college career was interrupted by personal issues and he played defensive line before transferring to Oregon State. There he settled into his true calling. Phil Ottochian, the Bears Barroom attending physician, took X-rays of Long's play and sees nothing broken. Instead Draft Dr. Phil sees a player who he believes should be moved to the most difficult offensive line position – left tackle. Here is the third in Draft Dr. Phil's continuing series, The Doctor's Office, where he breaks down tape of Bears players.
---
---