Doctor's Office: Akiem Hicks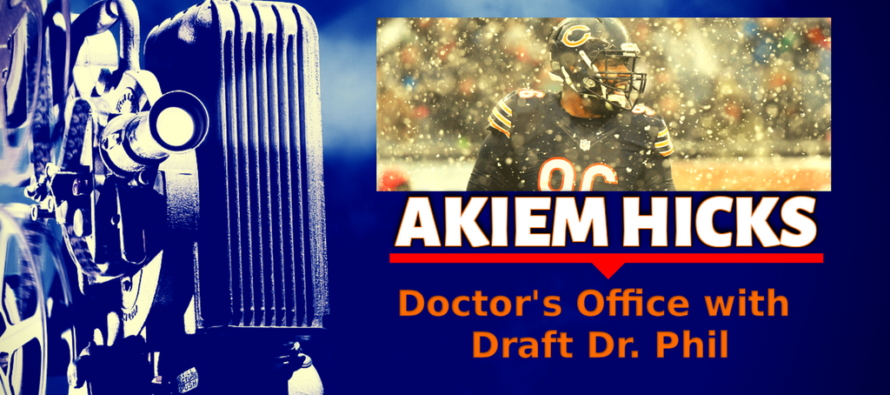 Defensive lineman Akiem Hicks burst into the Chicago Bears lineup in 2016 and quickly started to earn a Monster of the Midway rep. In fact, Hicks was among the top ten tacklers in the NFL.
[graphiq id="LOGRGpzAtn" title="The NFL's Top 20 Defensive Ends in 2016″ width="600″ height="1075″ url="https://w.graphiq.com/w/LOGRGpzAtn" ]
The 27 year old Hick (he will be 28 on November 16) is on the final year of his two-year, $10,000,000 contract. Now, that general manager Ryan Pace has elected not to re-sign Alshon Jeffery Hicks becomes the next big contract decision.
In the second installment of this season's Doctor's Office video series, Draft Dr. Phil Ottochian diagnoses what works and doesn't work with the play of Hicks in Vic Fangio's defense. The Doctor takes the stethoscope to six plays to see Hick's impact on the Bears' run and pass defense.
Make sure you Draft Dr. Phil's take on Cameron Meredith (link below the Hicks video) and take a look at his and Lorin Cox's tape review series, Bears Hour Live (CLICK HERE)
---
---