Do You Remember….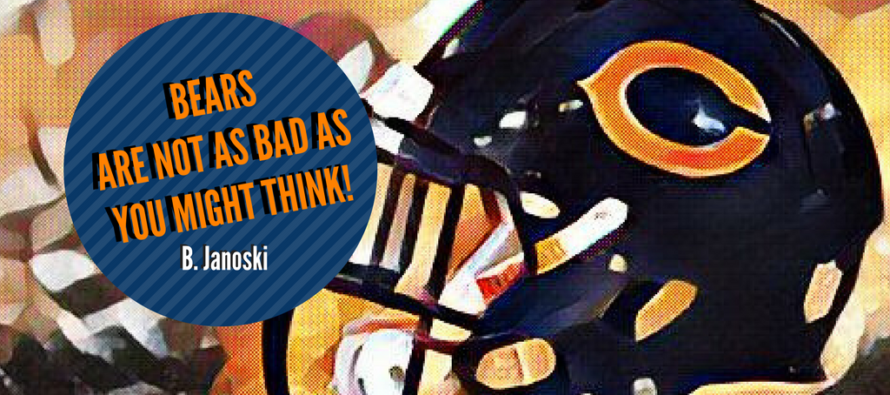 On the most recent Bears Hour Live show, barfly B. Janoski sent an e-mail with his thoughts on the Bears. Aldo read the thoughts and we present them here… 
Like the sweet Earth Wind and Fire 1970's song "September"… do you remember? Do you honestly remember a time since John Fox was your head coach that you woke up on a Sunday and said we will win today. no problem?
Rhetorical question, of course, because no you haven't nor have I.
Even this year when we should have steamrolled the Aaron Rodgers-less "Blow-Pack-Blow" team. I woke up saying, "This won't go the way we think it should."
In all honesty, shame on me for ever believing differently. But, you see, outside of coaching there are things that can be fixed. If you don't think we have the guys outside of one or two position groups you don't know football or you haven't played the game.
Trubisky looks a little off but remember(!) he's a rookie QB with bad play calling. Don't give up on this guy! If you have that's ridiculous. Next year, we get Cam Meredith and, now what I believe is, a solid two or three receiver in Dontrelle Inman and our receiver problems don't look as drastic. Jordan Howard and Tarik Cohen are monsters! You're telling me another head coach wouldn't swap their two best for these guys? I'll wait… my point being this is a better team than most understand and or believe. Remember, too, there's plenty of salary cap room and draft picks available next season, too. This team is close now and will be closer next season.
Just like the 3 Doors Down song in 2000 John Fox you are our Bears "Kryptonite."
B. Janoski
---
Related Articles
I have game notes. Some of the players played well, most did not. Don't care. I do not give a
We've been doing re-drafts of the Chicago Bears draft to save for posterity. That way, in five years, we can
Welcome back to the Barroom!  As you can see, we're still cleaning up from this afternoon's action.  Lots of broken