Bears Hour Live – Christmas Eve Special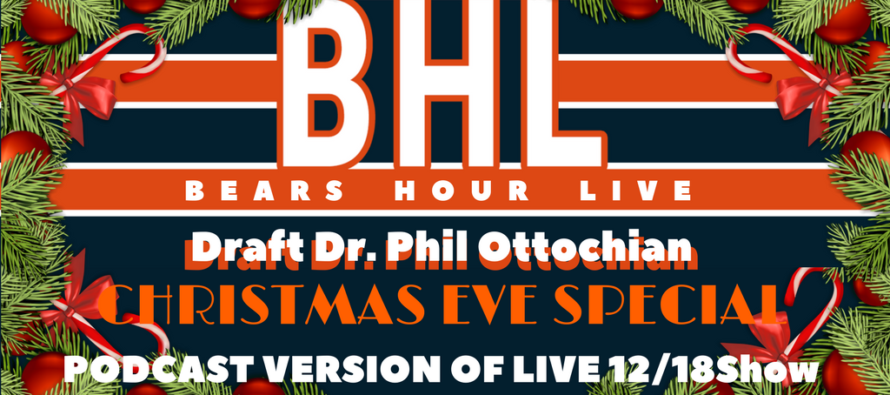 On the eve of Christmas eve, Draft Dr. Phil held a special Bears Hour Live show at it was spectacular.
Make sure you tune into the Bears Barroom Christmas Day special on Mixlr.com beginning at 12:00pm CST.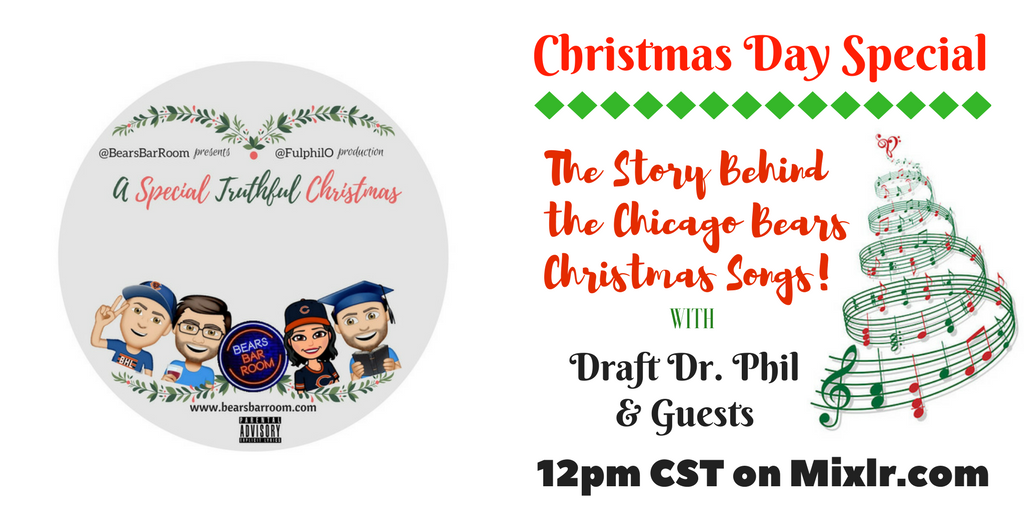 Aldo Gandia
Among my career highlights I have produced two films while in high school that received nationwide attention; leaned out of a helicopter over the Gulf of Suez at the age of 20 to shoot movies of oil rigs; won an Emmy award for a sports special and another for a kid's fitness show; and led a team of very talented creative professionals to produce break-through corporate communications.
---
Related Articles
Bears 100 Proof sets a record with the longest running podcast about the Chicago Bears ever produced.* It's ten minutes
Bears Barroom Radio is a little early this week because of the upcoming Thursday game. The barflies gathered to mourn
Chicago Bears Daily Dose is unlike any podcast available for die hard fans of the Bears. Firstly, it's host, Phil