Buffone 55 – The John Buffone Show – Previewing the Bears vs Saints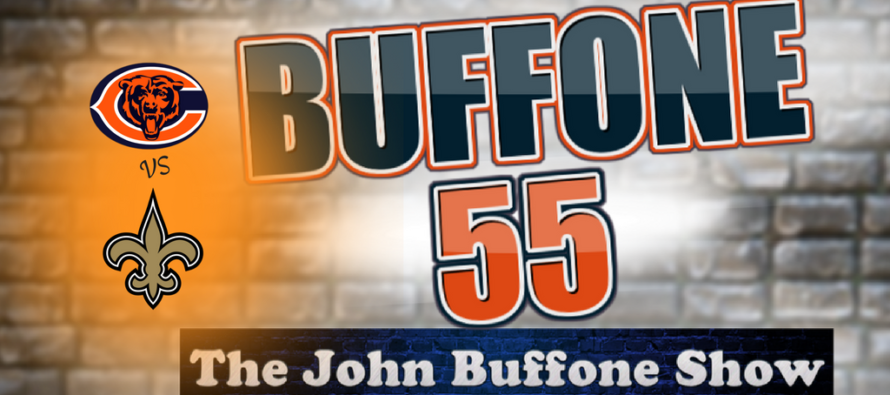 John Buffone dishes up a fast-paced, info-filled look at the Chicago Bears – New Orleans Saints match. He does so by answering five questions about the Bears and five focused on the Saints. Each response is 55 seconds in length. The fives are a tribute to John's uncle, Doug, who played for the Bears and wore number 55.
Haven't Heard Phil Ottochian's Fire John Fox Rap Anthem? Click Below
Aldo Gandia
Among my career highlights I have produced two films while in high school that received nationwide attention; leaned out of a helicopter over the Gulf of Suez at the age of 20 to shoot movies of oil rigs; won an Emmy award for a sports special and another for a kid's fitness show; and led a team of very talented creative professionals to produce break-through corporate communications.
---
---
Related Articles
Jose Cotto offers up his unique analysis to the Chicago Bears transaction to select North Carolina quarterback Mitchell Trubisky. Ryan
Show Rundown: 00.00 – Christmas CD Commerical 05:30 – Opening Show Banter 13:10 – Bears Beat Bengals 16:10 – Trubisky
SKOL Brew Episode No. 5 — A Date with Erin Rodgers Brought to you by Austin Belisle (@austincbelisle) and Robert Reidell (@RobertReidellBT).