Buffone 55 – The John Buffone Show – Bears & Ravens Preview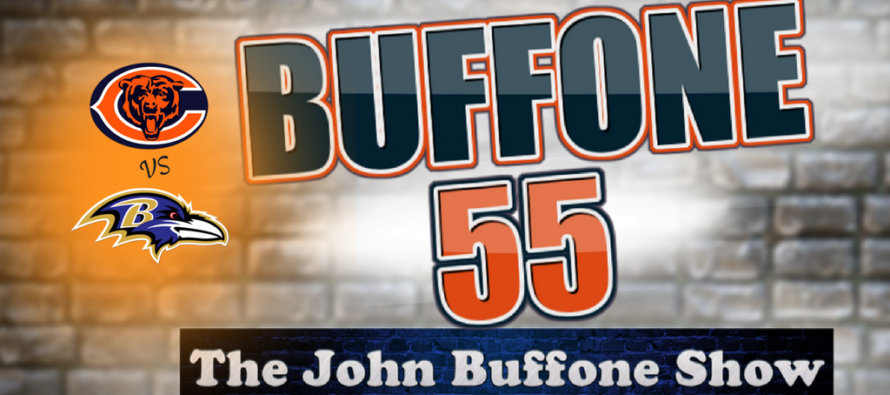 John Buffone gives us a fast-paced, info-filled look at the Chicago Bears – Baltimore Ravens match. He does so by answering five questions about the Bears and five focusing on the Ravens. Each response is 55 seconds in length. The fives are a tribute to John's uncle, Doug, who played for the Bears and wore number 55.
Follow John on Twitter @JDBuffone
CHECK OUT ALEC LIFSCHULTZ'S DEBUT POST FOR THE BARROOM.                           COINCIDENTALLY IT'S ABOUT MITCH TRUBSIKY'S NFL DEBUT
---
---
Related Articles
Bears Barroom Radio is going position-by-position through the Bears roster from 2015, evaluating every player on the roster with in-depth
The Bears Barroom's smartest man, Shayne Marsaw, had a tweet go viral on the same day the solar eclipse was
The Bears Hour Live and Bears Barroom crew share their picks for the Chicago Bears draft over all seven rounds.