Buffone 55 – The John Buffone Show – Bears & Ravens Preview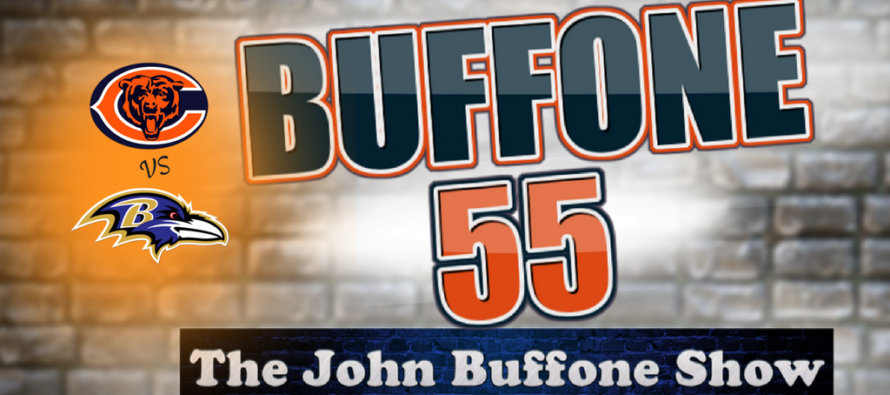 John Buffone gives us a fast-paced, info-filled look at the Chicago Bears – Baltimore Ravens match. He does so by answering five questions about the Bears and five focusing on the Ravens. Each response is 55 seconds in length. The fives are a tribute to John's uncle, Doug, who played for the Bears and wore number 55.
Follow John on Twitter @JDBuffone
CHECK OUT ALEC LIFSCHULTZ'S DEBUT POST FOR THE BARROOM.                           COINCIDENTALLY IT'S ABOUT MITCH TRUBSIKY'S NFL DEBUT
---
---
Related Articles
Lots of jabbering going on throughout the NFL media landscape regarding the Ryan Pace transaction with the San Francisco 49ers.
How did we get here? That's the question I asked myself recently. How did the the Chicago Bears get to
Is all the trash talk aimed at the Chicago Bears just garbage? CBJ is back with another provocative think-piece about