Buffone 55: The John Buffone Show – Bears vs Eagles Preview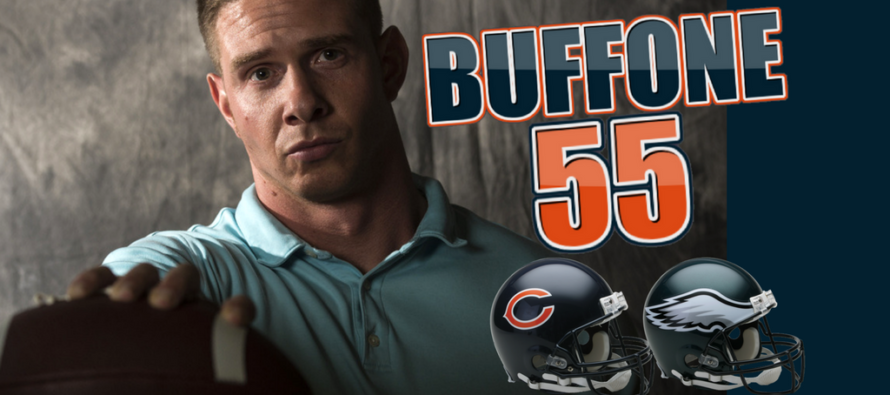 Every week John Buffone answers five questions about the Chicago Bears and five regarding their upcoming opponent. All responses are timed to 55 seconds. The "fives" are a tribute to his late uncle Doug Buffone who played 15 years for the Chicago Bears.
This week John talks about the Bears versus Eagles game and reminds Chicago football fans we have much to be thankful for.
Aldo Gandia
Among my career highlights I have produced two films while in high school that received nationwide attention; leaned out of a helicopter over the Gulf of Suez at the age of 20 to shoot movies of oil rigs; won an Emmy award for a sports special and another for a kid's fitness show; and led a team of very talented creative professionals to produce break-through corporate communications.
---
Related Articles
Draft Dr. Phil Ottochian didn't win a Grammy nomination for his Fire John Fox song and that's a shame. And, I
Think about it. When it comes to the Chicago Bears' quarterback position there has simply never been anyone who could
Chicago Bears Daily Dose with Draft Dr. Phil welcomes CBJ (@ChicagoBearJew ) the BearsBarroom.com contributor to talk about the current state