Don't Lose Your Hair Over It, Brian Urlacher Will Be A First Ballot Inductee Into Hall Of Fame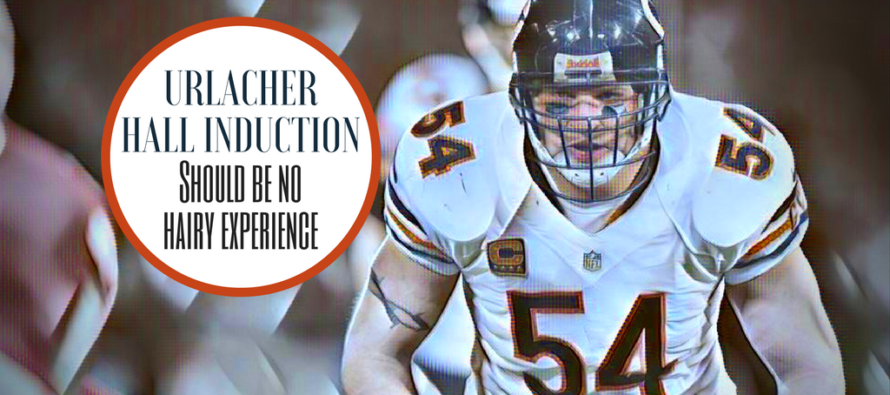 Brian Urlacher is headed to the Pro Football Hall of Fame. Well, he's a step closer. Urlacher was one of 27 semifinalists named for the Class of 2018. It should go without argument that Urlacher is deserving of first ballot induction.
Per the Chicago Tribune,
Urlacher spent his entire 13-year career with the Bears at the center of what was one of the best defenses in the NFL. He was named the NFL's Defensive Player of the Year in 2005 and was the Defensive Rookie of the Year in 2000. He led the Bears to four division titles and one Super Bowl appearance. He recorded 41 ½ sacks and 22 interceptions in his career and was first team All-Pro four times and selected to eight Pro Bowls.
Rest my case.
Urlacher said if he wasn't a first-ballot inductee it would "not be a big deal."
But, in August he said,
"My body of work is out there and I feel it's as good as anybody's, honestly, if you look at my numbers compared to defensive players in the Hall. But that's not why I played the game, to get to the Hall of Fame. I never dreamed that when I started playing, I'd have a chance to be in that conversation. So just to be considered is a big deal.''
Urlacher left the Bears under stressful circumstances. He felt he was pushed out by the Phil Emery/Marc Trestman regime. But, since Ryan Pace became general manager relationships between Halas Hall and Urlacher have been positive.
The linebacker's presence can be felt everywhere throughout Chicago as he's on multiple billboards with his new head of hair.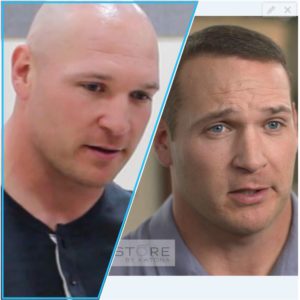 It's funny, Urlacher's hair transformation has raised more controversy than anything he did while playing 13 seasons (2000 to 2012) for the Bears.
Does he look better bald or with hair? Was the treatment he chose the best option? Did a hair loss treatment center in the south really use his before & after pictures without permission? You can find all that information by CLICKING HERE or the link below.
The one thing that's should get no controversy is that Brian Urlacher is deserving of induction into the Hall Of Fame.
Aldo Gandia
Among my career highlights I have produced two films while in high school that received nationwide attention; leaned out of a helicopter over the Gulf of Suez at the age of 20 to shoot movies of oil rigs; won an Emmy award for a sports special and another for a kid's fitness show; and led a team of very talented creative professionals to produce break-through corporate communications.
---
---
Related Articles
Perhaps Vic Fangio stomped around Halas Hall throwing a tantrum. The Chicago Bears entered the 2017 draft with seven choices
Vikings Barroom Assistant Editor Drew Mahowald was on hand for the annual Minnesota Vikings training camp night practice on Saturday.
No one presents a draft board quite like Jose Cotto does… it's part Mike Mayock and part Artie Lang. Jose