No Longer Time To Simply Blame John Fox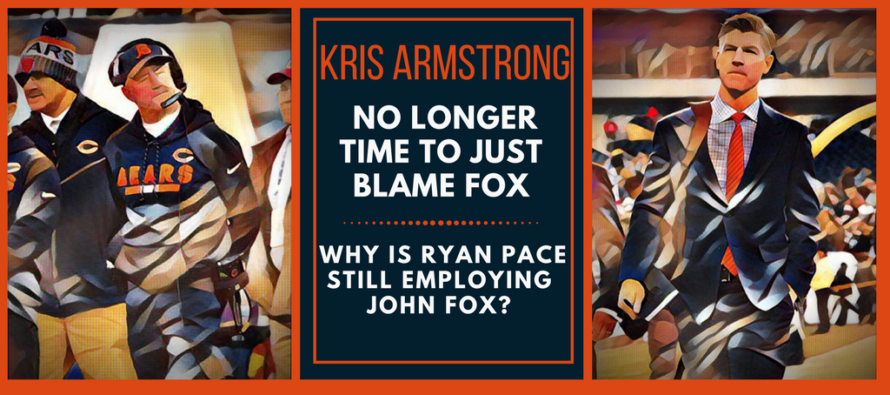 I surrender. Like John Fox's team appeared to do Sunday, I quit!
The Bears defense came out on to Lincoln Financial Field and did not let Philly score. So there was hope. But, then the Bears' offense took the field. And, it looked like Fox shoved Dowell Loggains aside and took over control of the offensive game plan again.
You must be familiar with it by now. Fox's offensive game plan always goes like this: Let's play not to lose… Let's play so that Mitch doesn't make mistakes. Let's play to…  I have no idea – why are we playing!? Why are we attempting to play?
Would you play for John Fox? I wouldn't! And apparently, most of the players aren't either.
A handful of players tried: Akiem Hicks, Jonathan Bullard, Christian Jones, Adrian Amos, Cre'von LeBlanc, Sam Acho (who's bad, but he tried). Not a single offensive player on that list. Maybe Mitch, maybe he tried but he was just completely lost. Pro Football Focus counted that Trubisky "was only pressured on nine plays, however on those nine plays he only competed 2 out of 6 attempts for 15 yards.
The rook finished 17 out of 33 for only 147 yards and two interceptions.
So kann man natürlich auch 10 Yards und nen 1st Down machen 😂
Mitch Trubisky wirft die Interception zu Malcom Jenkins. Jenkins bekommt den Ball von Dion Sims beim Return gestrippt = Fumble und McBride recovered das Ding für die Bears 😮#CHIvsPHI #dabears #FlyEaglesFly #ranNFL pic.twitter.com/rbp444Sbop

— 🌈 Rainbowcave ⛺️ (@RNBWCV) November 26, 2017
This is not just on Fox. Or Loggains. Or Fangio. This is also now on Ryan Pace. It's on Pace for two reasons:
a horrible free agency period this past off-season
and, mostly, his decision to not to Fire Fox.
What in the name of George. S. Halas. is keeping Fox employed?
That's a serious question!
I realize that the Bears do not fire staff in the middle of a season. And what's that gotten us over the last 52 years? One Super Bowl! One!! Perhaps it's time for a new tradition of accountability!!!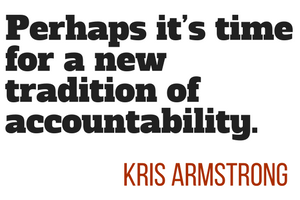 Let me give credit to the Eagles. They are a very good team. But the issue is that this Bears team came into this game without a chip on their shoulder. They played uninspired football. It's yet another indictment of this coaching staff.
Like Bears legend Doug Buffone says at the beginning of every Buffone 55 podcast, "I don't mind you getting beat, I got my ass beat many times. But, I'll tell you one thing, I took somebody down with me."
There are only sixteen games in the regular season. Sixteen. And if you can't get excited to play, if you can't get excited to go out there and compete against the best, then… Get The Fuck Off My Team!
Guys were out there making business decisions, which I can understand, this game is a business. I can also understand cutting your business decision butt. I can understand dumping your never prepared, underwhelming head coach.
Abso-fucking-lutely. BY FAR worst head coaching in 3 yr span I've seen for this franchise in my 40 yrs. Only as good as your leader! That's life. Whether it's sports, business, education, family… Leaders MAKE SURE you're prepared + set you up for success, every time. #DaBears https://t.co/EYi7JwXTYC

— Tony Aurience (@Bubbajay20) November 26, 2017
We all knew that this team did not have much of a chance in this game. But this game was also a great opportunity to develop the youngsters, including the new franchise quarterback. Did we see that? Did we get play calling to bring out the best in young Mitch? Nope, we surely did not. That is yet another indictment of Fox – he does not develop young players. He simply does not trust them. He fears they will cost him a victory. And what has this gotten him? In two and a half years, he's won twelve games. Twelve. The Bears fired Lovie after a ten win season.
As well-informed Barflies, we have known about all of these issues. We have all expressed disdain on the direction of this team under Coach Fox. We have all advocated that Fox be fired sooner rather than later. What will it take for Halas Hall to listen to us?
And, actually, forget us!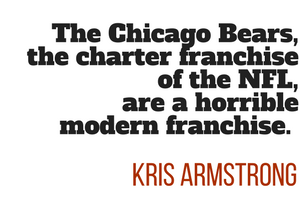 What will it take for them to listen to NFL professionals? I believe that they hear us but are unable to break away from their traditional conservative approach to running this team. The Chicago Bears, the charter franchise of this league, are a horrible modern franchise. The question now is – what is George McCaskey going to do about it? Sadly, I think we all know the answer.
We here at the Bears Barroom continue forward though. Be sure to tune into Bears Hour Live with Draft Dr. Phil tomorrow at 9pm CST and Bears 100 Proof on your podcast stream on Wednesday morning for a special Ladies Night as @LADYLUVSDABEARS  and I (@KrisArmstrong1 ) go toe-to-toe with Aldo and the boys.
Kris Armstrong
Kris is an ex-jock who became despondent at an early age when she learned that she could not, in fact, become Dick Butkus. She is passionate about Da Beloved, Soroptimist International and her bemused and patient husband. Catch her on Twitter @krisarmstrong1
---
---
Related Articles
Chicago Bears linebacker Jerrell Freeman has been suspended for four games for violation of the NFL's performance-enhancement drug policy. This
Below are three pictures… Which of the three is not soft shit? In other words… which is Nutella. Print this
Voting for the NFL Pro Bowl has come to an end with official rosters set to be announced on Tuesday, December 20 on