Bears Hour Live with Draft Dr. Phil – Taking Latest Loss & "A Fire Fox Christmas" Song Parody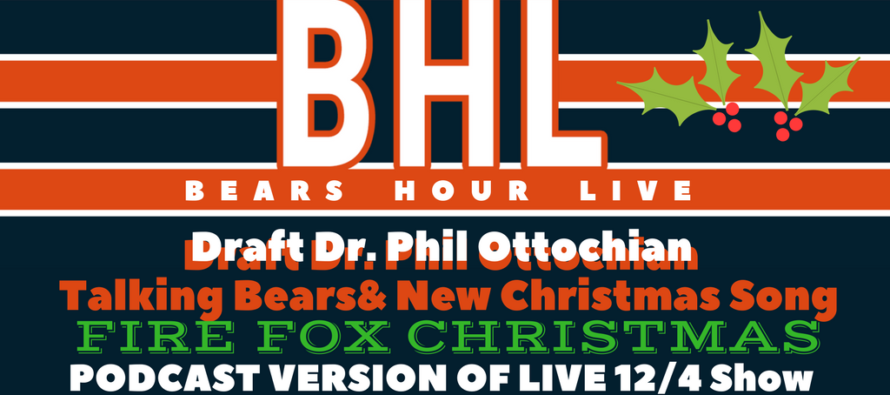 Who provides top notch Chicago Bears football analysis and original parody Christmas songs? That's what you get with Bears Hour Live with Draft Dr. Phil Ottochian. An undeniably unique football talk and song show.
Aldo Gandia
Among my career highlights I have produced two films while in high school that received nationwide attention; leaned out of a helicopter over the Gulf of Suez at the age of 20 to shoot movies of oil rigs; won an Emmy award for a sports special and another for a kid's fitness show; and led a team of very talented creative professionals to produce break-through corporate communications.
---
---
Related Articles
If you are a regular listener to Bears Barroom Radio you know that Draft Dr. Phil Ottochian insists the Chicago
John Buffone previews the upcoming Chicago Bears vs Minnesota Vikings game. He also shares personal thoughts on news that his
As the New York Jets take on the Bills tonight in Buffalo, there are a few players to know about who most have