Bears On Tap – Previewing Vikings Bears Game & Mitch Trubisky's Debut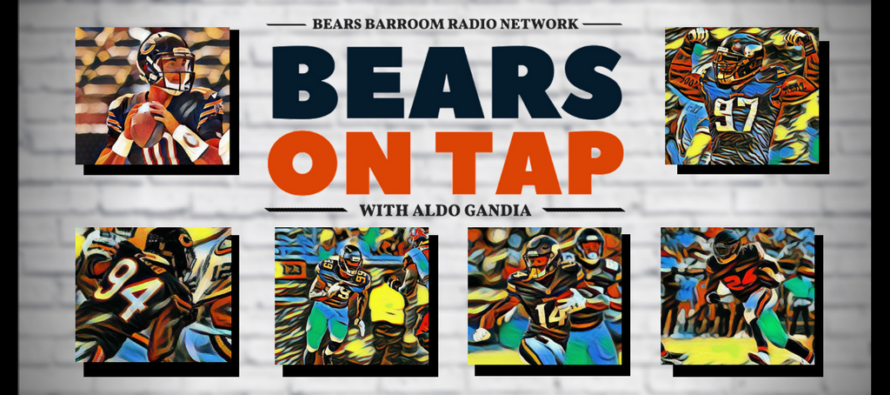 Bears On Tap welcomes B.J. Reidell back to the Barroom to preview the Chicago Bears – Minnesota Vikings Monday night matchup. Reidell is the co-host of ATL: About The Labor A Minnesota Vikings podcast.
BJ breaks down all the key areas of the Vikings team and provides keen insight into what's good and bad with this 2-2 Minnesota team.
Afterwards, Aldo issues a cautionary note about the possibility that the NFL referee assigned to the game will make a lot of holding calls against the Bears. That segment begins at 25:15. Make sure you catch Aldo's opening and closing thoughts at the head and tail ends of the show.
Make Sure You Read Kevin Schroeder's Player Performance Grades From Week 4
Kevin Schroeder's Bears' Performance Grades Against the Packers
---
---
Related Articles
Barroom Executive Editor BJ Reidell joins The Jimmy B & TC Show hosted by Trent Condon on KBGG 1700 AM (Des Moines, Iowa)
The Bears Hour Live and Bears Barroom crew share their picks for the Chicago Bears draft over all seven rounds.
We're going through the exercise of doing a re-draft so we can come back five years later and say, "I