Bears On Tap – Previewing the San Francisco 49ers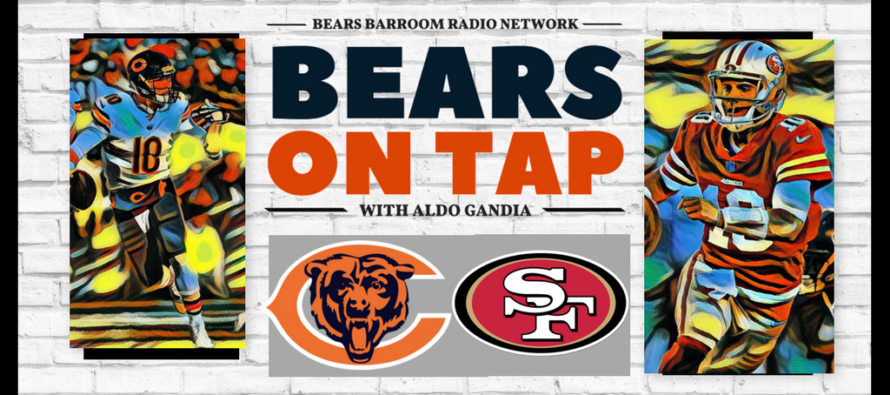 Host Aldo Gandia gets a position-by-position breakdown of the San Francisco 49ers from "Better Rivals" podcast host and producer and Niners Nation writer Oscar Aparicio.
Oscar also shares why he believes the Niners fleeced the Bears on the draft day Trubisky trade.
Find Oscar on twitter @BetterRivals
Kevin Schroeder's Chicago Bears Player Performance Grades vs Eagles
Aldo Gandia
Among my career highlights I have produced two films while in high school that received nationwide attention; leaned out of a helicopter over the Gulf of Suez at the age of 20 to shoot movies of oil rigs; won an Emmy award for a sports special and another for a kid's fitness show; and led a team of very talented creative professionals to produce break-through corporate communications.
---
Related Articles
Every week Draft Dr. Phil collects some of the web's finest to offer up predictions on the upcoming Chicago Bears
The Chicago Bears went to Tennessee and put on a respectable performance in beating the Titans 19-7. Mike Glennon had
All week long the national media has weighted in on whether the Chicago Bears did the right thing in naming