Bears On Tap – Previewing Bears vs Saints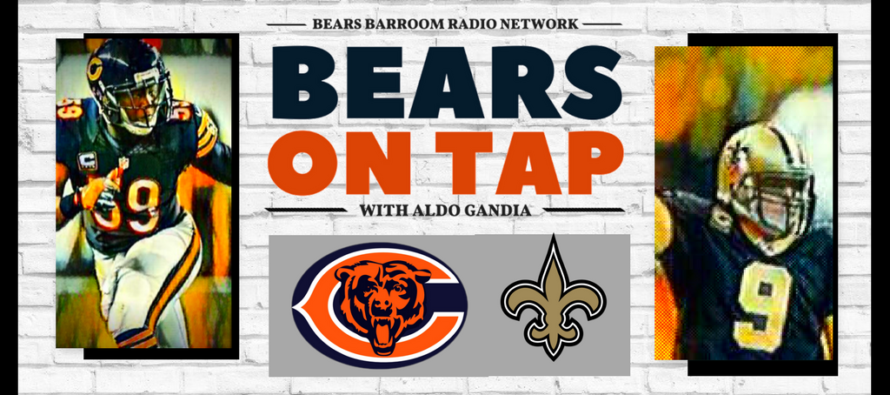 Emory Hunt, the CEO and Founder of FootballGamePlan.com joins Aldo Gandia to provide everything Chicago Bears fans need to know about the New Orleans Saints.
Who is playing well, who is not, and do the Bears have a shot at beating the Saints on the road. Hunt shares his expert opinion on these topics and more.
Additionally, we re-post a clean version of Phil Ottochian's rap hit, Fire John Fox. If you'd like to hear the uncensored version CLICK HERE. 
---
---
Related Articles
Late in the first half, trailing 17-0, against the San Francisco 49ers, the Bears, who had struggled all game with
"It" can mean a lot of things. A hot celebrity may be called an It girl. Something trendy may be
When I was a kid I discovered my mom's collection of trashy, pulp, dime-store books. If you're not familiar with