Bears Hour Live with Draft Dr. Phil – Post Eagles Loss & New Barroom Christmas Song!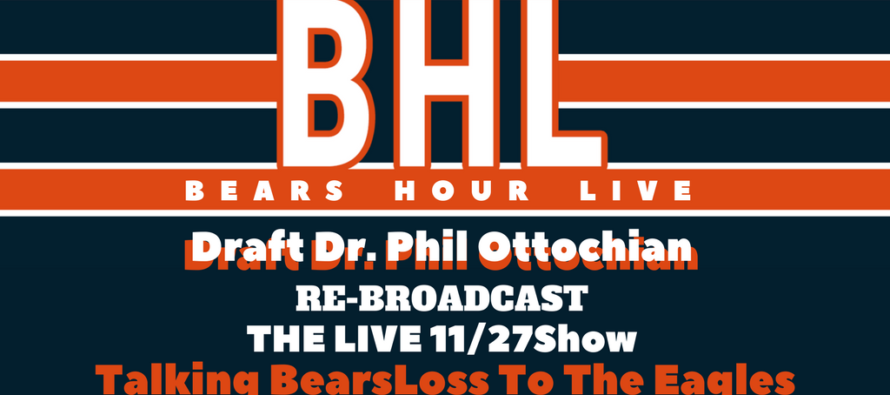 After the debacle in Philadelphia it became apparent that the Chicago Bears football is now playing with less enthusiasm and gusto than they were earlier in the season. Draft Dr. Phil Ottochian dissects the game and interacts with the Barflies (Bears Barroom fans) visiting the chat room during the live show. Shayne Marsaw joins Aldo Gandia to move things along.
Finally. make sure you listen to the new Phil Ottochian song, the first of over 20 Christmas parody songs about the Bears we will release before Christmas Day.
Aldo Gandia
Among my career highlights I have produced two films while in high school that received nationwide attention; leaned out of a helicopter over the Gulf of Suez at the age of 20 to shoot movies of oil rigs; won an Emmy award for a sports special and another for a kid's fitness show; and led a team of very talented creative professionals to produce break-through corporate communications.
---
---
Related Articles
Bears Win! It's such a relief to be able to write that statement, as it's not been written enough this
About an hour after free agency started there was a frenzy of complaints leveled at Ryan Pace and the Chicago
Chicago Bears Daily Dose is back with Draft Dr. Phil's unique take on all things Chicago Bears. Those who know