Bears Hour Live – Reviewing Bears Win Over Steelers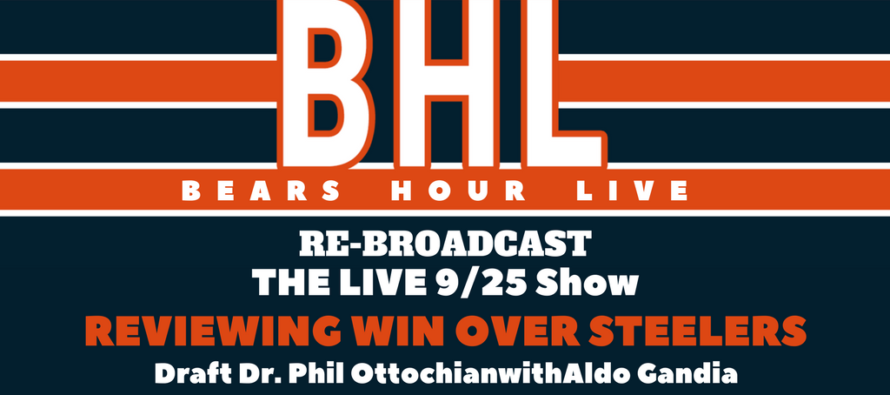 Bears Hour Live is our weekly live show with Draft. Dr. Phil Ottochian. In this episode he goes over all of the key plays of the Chicago Bears win over the Pittsburgh Steelers. Due to technical difficulties we lost the first three minutes of the show.
MAKE SURE YOU READ ALDO'S ESSAY ON WHY #TRUBISKYNOW MAKES MORE SENSE THAN EVER
---
Related Articles
Vikings Barroom Assistant Editor Drew Mahowald revives his weekly column called 'To-Drew List' by listing his favorite storylines heading into
Is all the trash talk aimed at the Chicago Bears just garbage? CBJ is back with another provocative think-piece about
The Bears Hour Live and Bears Barroom crew share their picks for the Chicago Bears draft over all seven rounds.