Bears Hour Live with Phil Ottochian: Special Guest Shayne Marsaw Talking Trubisky NOW!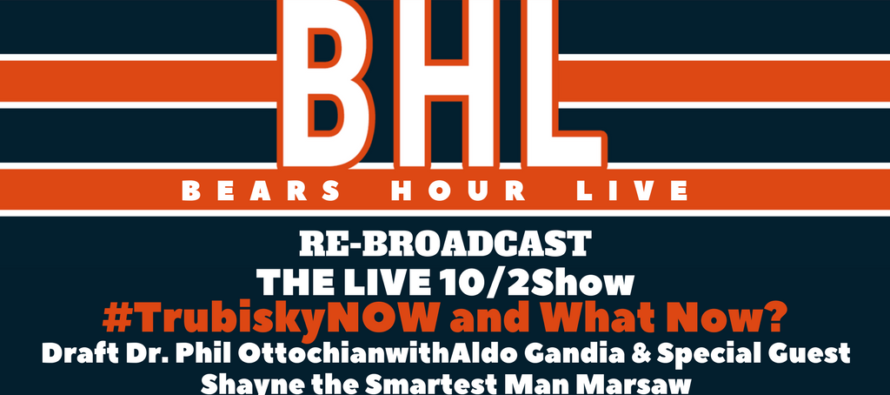 Our Bears Hour Live for Monday night October 2nd was focused on the announcement of Mitch Trubisky becoming the Chicago Bears starter. But, Draft Dr. Phil and the Smartest Man also tackled other questions from the listeners who joined the show on the website's chat room. Among the topics were Danny Trevathan, the offensive line adopting to the more mobile QB, the team's wide receivers and more.
Prior to the show, Aldo Gandia hosted a pre-show that celebrated the Trubisky announcement with music and highlights from past shows with the guys talking about the quarterback situation. For your convenience, that player is below.
---
---
Related Articles
Every week John Buffone answers five questions about the Chicago Bears and five regarding their upcoming opponent. All responses are
This week's Bears Barroom Radio begins with news of Kyle Long's injury and anger management issues. That's quickly followed up
Phil Ottochian LOVES the Chicago Bears. Sometimes that passion manifests itself in fiery rants that, agree or not, are worthy