Bears Barroom Presents Draft Dr. Phil's Shanking Barth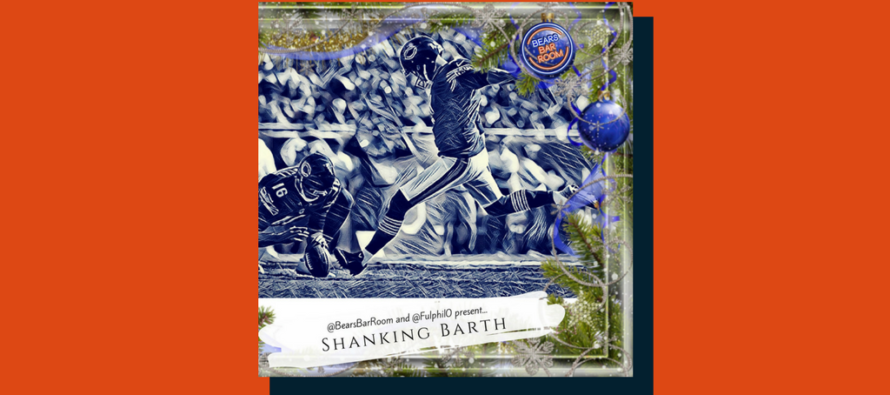 Kicker Connor Barth is no longer on the Chicago Bears roster. But, his shanks will be an indelible memory of the team's 2017 season. Music writer, producer and singer Draft Dr. Phil Ottochian has made sure of this.
WIN A CD WITH ALL 22 SONGS!
How To Win A CD of Draft Dr. Phil's "A Special Truthful Christmas"
---
---
Related Articles
Benny Slacks' immature work is intended for mature readers. People sometime ask why I don't spend more time on twitter and
Taking Shots is a weekly feature at the Barroom. Head barkeeper Aldo Gandia pours some shots and takes some shots
Sports teams do better when they have the unconditional support of their fans. Every Friday we at the Bears Barroom toast a Chicago