Bears Barroom Radio – Victor Cruz, OTAs & "Scottie Ferrell"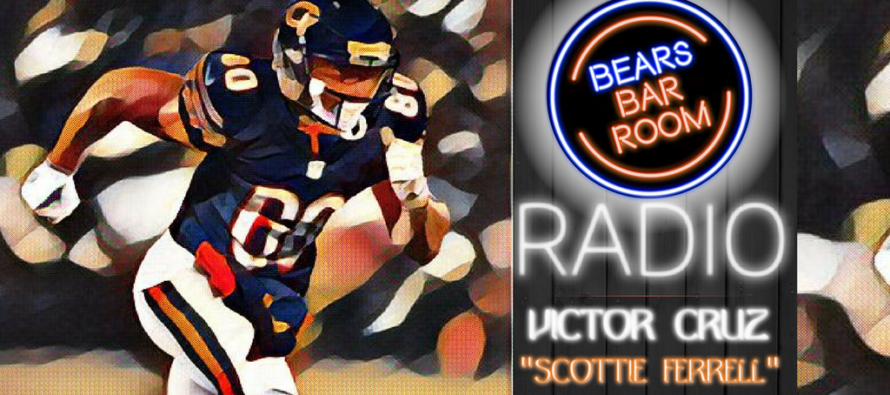 Salsa music starts the show in celebration of the signing of Victor Cruz by the Chicago Bears. But is it really a good thing? That's the first topic on the show.
The guys later talk about Cameron Meredith's ascension and if you have not seen Draft Dr. Phil's tape analysis of him CLICK HERE.
Later the discussion turns to the possible move of Kyle Long to left guard. Everyone has some reservations about the move and remember that Phil has, all along, wanted Long at left tackle, not guard. CLICK HERE to see his tape analysis of Long.
"Scottie Ferrell" makes a special appearance and there's lots more.
Make sure you follow the crew on twitter:
Jose Cotto @Deuce_Pesos
Shayne Marsaw @wasram
Phil Ottochian @FulphilO
Lorin Cox @CoxSports1
and Aldo at @BearsBarroom
Aldo Gandia
Among my career highlights I have produced two films while in high school that received nationwide attention; leaned out of a helicopter over the Gulf of Suez at the age of 20 to shoot movies of oil rigs; won an Emmy award for a sports special and another for a kid's fitness show; and led a team of very talented creative professionals to produce break-through corporate communications.
---
---