Bears Barroom Radio: The 90 Man Roster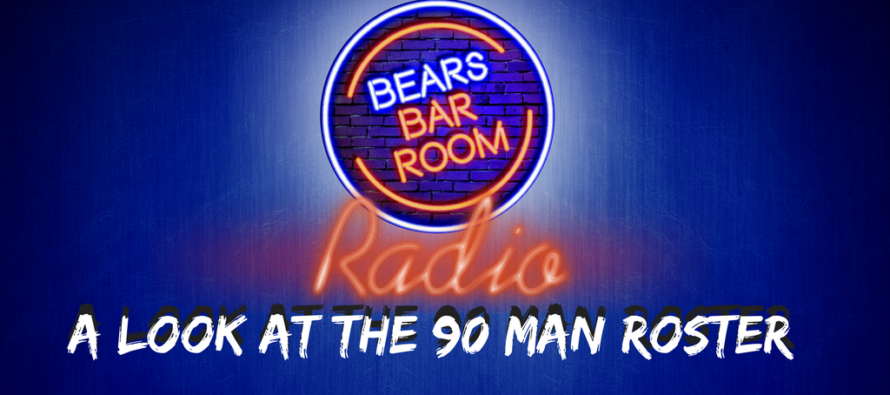 The fate of a football team's upcoming season can be better forecast by studying its 90 man roster. Danny Shimon joins Jose Cotto to help Aldo Gandia dissect some parts of the Chicago Bears' roster. Danny and Jose look at some of the players and position groups they like and some they are concerned about.
Make sure you follow the fellows on Twitter
Danny Shimon @dshimon56
Jose Cotto @Deuce_Pesos
Shayne Marsaw @wasram
Phil Ottochian @FulphilO
Lorin Cox @CoxSports1
and Aldo at @BearsBarroom

Aldo Gandia
Among my career highlights I have produced two films while in high school that received nationwide attention; leaned out of a helicopter over the Gulf of Suez at the age of 20 to shoot movies of oil rigs; won an Emmy award for a sports special and another for a kid's fitness show; and led a team of very talented creative professionals to produce break-through corporate communications.
---