Bears Barroom Radio – Scouting The Packers & Busting Balls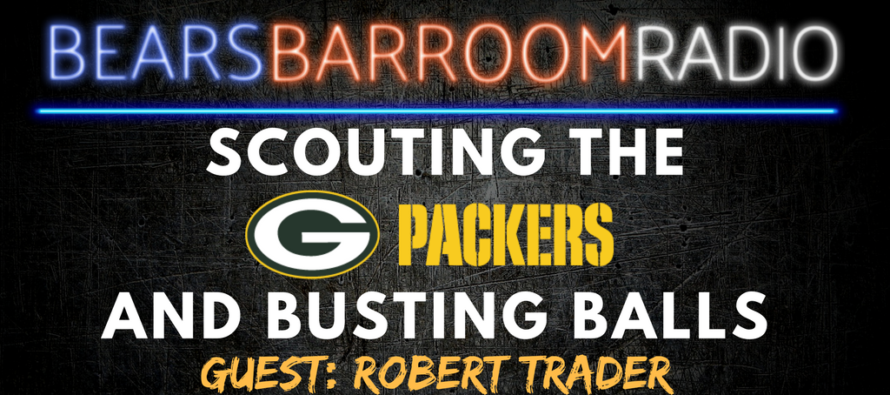 In the second installment of our series detailing what the Chicago Bears' division rivals have done this offseason we turn our attention to the Green Bay Packers. Green and Gold aficionado Robert Trader joins Aldo Gandia to look at all of the key transactions Packers' general manager Ted Thompson made since the end of the season.
The last seven minutes of the show are dedicated to some good natured ball busting as Robert and Aldo exchange barbs. The "humor" is NSFW.
[graphiq id="cr9y7DFBmqV" title="Green Bay Packers 2017 Schedule" width="400″ height="1000″ url="https://sw.graphiq.com/w/cr9y7DFBmqV" frozen="true"]
Did You Hears Our Vikings Show?
Aldo Gandia
Among my career highlights I have produced two films while in high school that received nationwide attention; leaned out of a helicopter over the Gulf of Suez at the age of 20 to shoot movies of oil rigs; won an Emmy award for a sports special and another for a kid's fitness show; and led a team of very talented creative professionals to produce break-through corporate communications.
---
---