Bears Barroom Radio – Review of Free Agency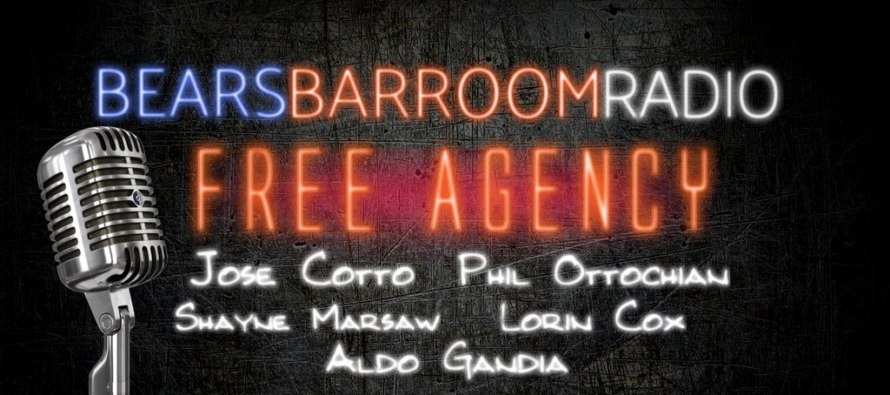 Bears Barroom Radio continues to prove that no other podcast dedicated to Chicago Bears football combines respected knowledge with raw humor to great effect. This week the main topic of discussion is Ryan Pace's third free agency with the Bears. How did he do? Which signing impressed? Which didn't? Is Pace demonstrating a well coordinated plan to free agency? Those are among the topics the guys discuss.
They are:
Jose Cotto – @Deuce_Pesos
Lorin Cox – @CoxSports1
Shayne Marsaw – @wasram
Phil Ottochian – @FulphilO
Aldo Gandia – @AldoBarkeeper
[graphiq id="kzZzn8EOkrr" title="Chicago Bears NFL Players" width="600″ height="578″ url="https://w.graphiq.com/w/kzZzn8EOkrr" ]
Aldo Gandia
Among my career highlights I have produced two films while in high school that received nationwide attention; leaned out of a helicopter over the Gulf of Suez at the age of 20 to shoot movies of oil rigs; won an Emmy award for a sports special and another for a kid's fitness show; and led a team of very talented creative professionals to produce break-through corporate communications.
---
---