Bears Barroom Radio – QB Snaps & Answering Questions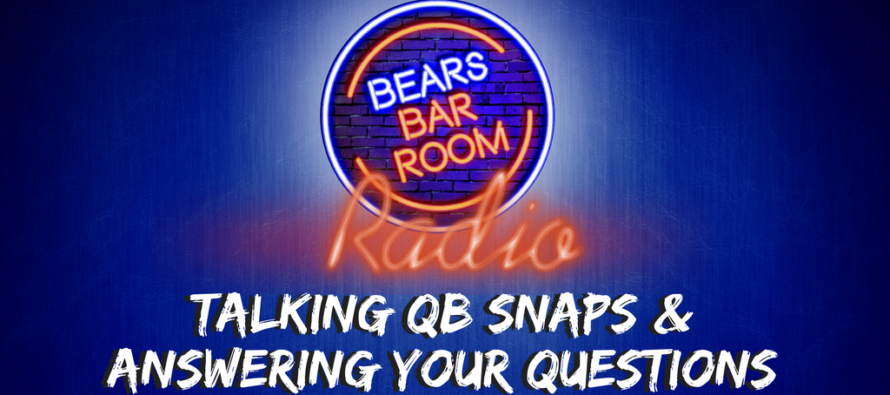 How are the Chicago Bears going to distribute snaps among their four quarterbacks? That's the first topic on this installment of Bears Barroom Radio. Can Mitch Trubisky get a satisfactory amount of snaps to progress appropriately? Will the Bears cheat Mike Glennon, their No. 1 QB, if they give Trubisky a good share of snaps? What about Mark Sanchez? He, Glennon and Trubsiky have no experience with the playbook. And, what about Connor Shaw, a fan favorite, does he deserve a good share of snaps?
Along with that topic the crew tackle several questions submitted via twitter.
Make sure you follow the crew on twitter:
Jose Cotto @Deuce_Pesos
Shayne Marsaw @wasram
Phil Ottochian @FulphilO
Lorin Cox @CoxSports1
and Aldo at @BearsBarroom
[graphiq id="FGkpzCHmN7″ title="Chicago Bears 2017 Schedule" width="400″ height="603″ url="https://sw.graphiq.com/w/FGkpzCHmN7″ frozen="true"]
Aldo Gandia
Among my career highlights I have produced two films while in high school that received nationwide attention; leaned out of a helicopter over the Gulf of Suez at the age of 20 to shoot movies of oil rigs; won an Emmy award for a sports special and another for a kid's fitness show; and led a team of very talented creative professionals to produce break-through corporate communications.
---
---