Bears Barroom Radio – INSTANT REACTION TO MITCHELL TRUBISKY PICK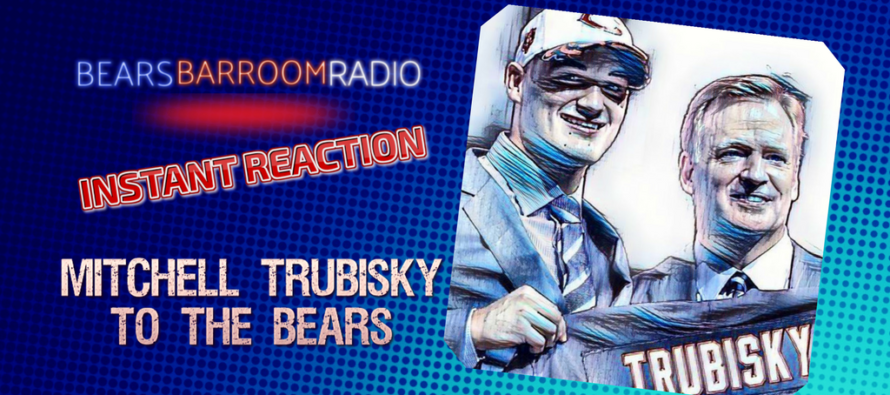 Jose Cotto offers up his unique analysis to the Chicago Bears transaction to select North Carolina quarterback Mitchell Trubisky. Ryan Pace sent pick numbers three, 67, 111 and a third-rounder next year to the San Francisco 49ers  to move up one slot, the second overall choice, and select Trubisky.
CAUTION: Some language may not suitable for certain audiences.
Aldo Gandia's Immediate Reaction
[graphiq id="k5xdlSI1H7f" title="Mitch Trubisky Passing Stats (2016)" width="600″ height="594″ url="https://w.graphiq.com/w/k5xdlSI1H7f" ]
Aldo Gandia
Among my career highlights I have produced two films while in high school that received nationwide attention; leaned out of a helicopter over the Gulf of Suez at the age of 20 to shoot movies of oil rigs; won an Emmy award for a sports special and another for a kid's fitness show; and led a team of very talented creative professionals to produce break-through corporate communications.
---
---