Bears Barroom Radio – Emily Kaplan of MMQB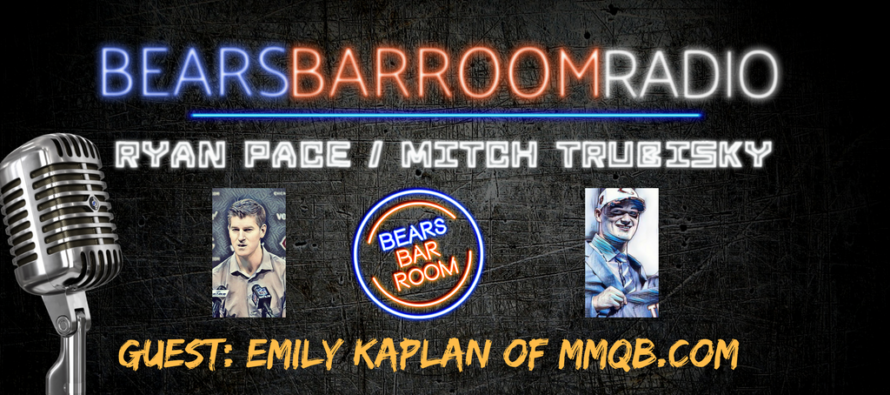 Mitch Trubisky. Mitch Trubisky. Mitch Trubisky. It's all Chicago Bears fans can talk about. And, for that matter, the national media seems fixated on Trubisky and general manager Ryan Pace's clandestine operation to land his targeted quarterback. On this show, host Aldo Gandia talks with Emily Kaplan (twitter: @emilymkaplan) of MMQB.com and Sports Illustrated about Pace's "covert ops" to acquire the quarterback. Aldo also details why he believes Pace should not have traded valued draft assets to move up one slot for Trubisky. 
Aldo references Chase Stuart's recent work at FootballPerspective.com and you can find those articles by CLICKING HERE and HERE. You can also find Emily Kaplan's work at MMQB.com by CLICKING HERE.
MAKE SURE YOU CATCH JAY CUTLER'S THOUGHTS ON RETIRING, HIS NEW CAREER AND ADVICE FOR THE BEARS' NEW QUARTERBACKS
CATCH DRAFT DR. PHIL'S TAPE ANALYSIS OF TARIK COHEN
---
---