Bears Barroom Radio – Draft Week – Part 2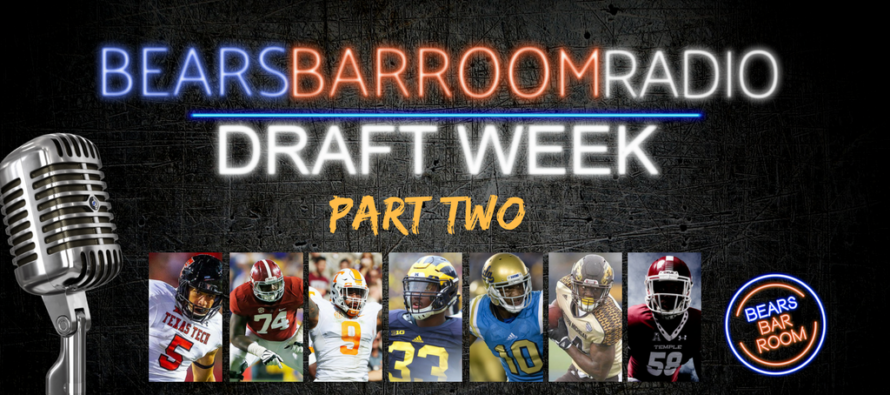 Here at Bears Barroom Radio, we've never been shy about sharing our gabfests. This being draft week, we figured there was a lot of information to share, topics to debate and jokes to crack. This is part two of our draft week talk-a-thon. Expect part 3 later today!
Did You Miss Part One? Here It Is!
Aldo Gandia
Among my career highlights I have produced two films while in high school that received nationwide attention; leaned out of a helicopter over the Gulf of Suez at the age of 20 to shoot movies of oil rigs; won an Emmy award for a sports special and another for a kid's fitness show; and led a team of very talented creative professionals to produce break-through corporate communications.
---