Bears Barroom Presents Draft Dr. Phil's Lunch With Larry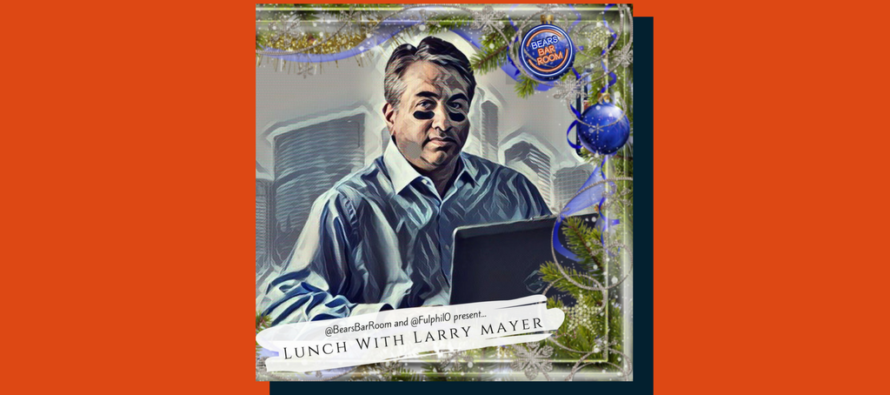 ChicagoBears.com staff writer Larry Mayer has a feature named Lunch With Larry and that's inspired Draft Dr. Phil to produce this new Bears holiday parody song.
HOW TO GET A CD OF ALL 22 SONGS!
How To Win A CD of Draft Dr. Phil's "A Special Truthful Christmas"
Aldo Gandia
Among my career highlights I have produced two films while in high school that received nationwide attention; leaned out of a helicopter over the Gulf of Suez at the age of 20 to shoot movies of oil rigs; won an Emmy award for a sports special and another for a kid's fitness show; and led a team of very talented creative professionals to produce break-through corporate communications.
---
---
Related Articles
Time to take a few shots and give some out, too. Clearly the Bears sucked last year because Marc Trestman
Shayne Marsaw is a lifelong Chicago Bears fan with a lifetime of knowledge about the team. Every week he answers
If Santa's elves had hands like Josh Bellamy all your gifts would be broken. That's why Draft Dr. Phil came