Bears Barroom Presents Draft Dr. Phil's I Saw Dowell Kissing Mike Burton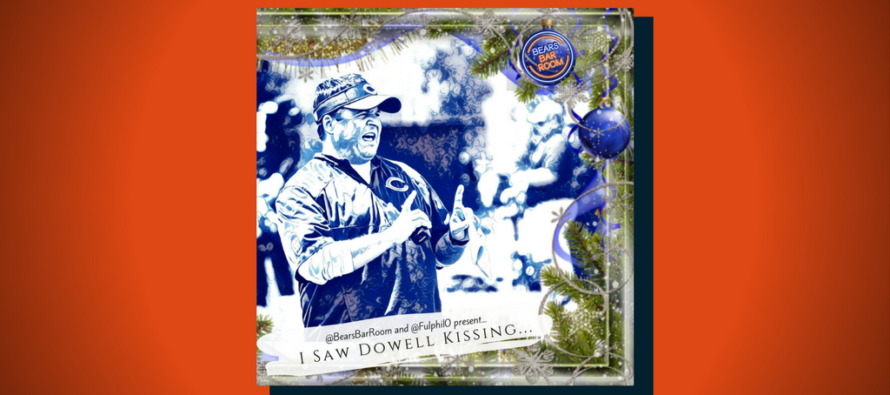 The combination of offensive coordinator Dowell Loggains and fullback Mike Burton has been naughty and not nice therefore Draft Dr. Phil produced, I Saw Dowell Kissing Mike Burton.

Remember, all 22 songs are being downloaded day-by-day on our podcast stream. Not getting the podcasts? Go here to Podbean, or iTunes and subscribe to the Bears Barroom Radio Network. If you get your podcasts from GooglePlay click the Podbean link and they will hook you up.
Want a chance to win a CD with all 22 songs? Click here for information on how to enter our sweepstakes! It's easy!
Ted Phillips
Produced by: @BearsBarroom & @FulphilO
Lyrics by @FulphilO
Performed by @FulphilO
Artwork by @BearsGrl80
Kevin Schroeder's Bears Player Performance Grades vs Bengals
---
---
Related Articles
Benny Slacks is the Bears Barroom resident satirist. At least that's how we bill him. Some people don't think "satirist,"
Sports teams do better when they have the unconditional support of their fans. Every Friday we at the Bears Barroom toast a Chicago
My wife asked me if I was drinking too much and I replied, "Shut up and get me another beer." (You better delete