Bears Barroom Presents Draft Dr. Phil's I Hate John Fox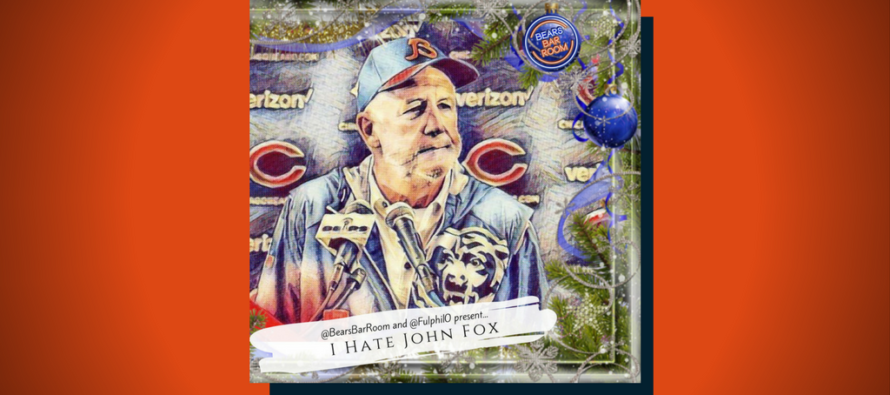 After Saturday's loss by the Chicago Bears to the Detroit Lions, Draft Dr. Phil's I Hate John Fox… is what Santa ordered.
Each of the 22 songs are being downloaded daily on our podcast stream. Not getting the podcasts? Go here to Podbean, or iTunes and subscribe to the Bears Barroom Radio Network. If you get your podcasts from GooglePlay click the Podbean link and they will hook you up.
I Hate John Fo
Produced by: @BearsBarroom & @FulphilO
Lyrics by @FulphilO
Performed by @FulphilO
Artwork by @BearsGrl80
Aldo Gandia
Among my career highlights I have produced two films while in high school that received nationwide attention; leaned out of a helicopter over the Gulf of Suez at the age of 20 to shoot movies of oil rigs; won an Emmy award for a sports special and another for a kid's fitness show; and led a team of very talented creative professionals to produce break-through corporate communications.
---
---
Related Articles
"The Walk," is based on the true story of French artist Philippe Petit's spectacular 1974 high wire walk between New York's
As bad as things are with today's Chicago Bears, at least there are no delusions of grandeur, no lofty playoff
Ooooh, Yeaaaah! Christmas is a time for celebrating. A time for giving. A time for love. It's also a time