Bears Barroom Presents Draft Dr. Phil's A Kevin White Christmas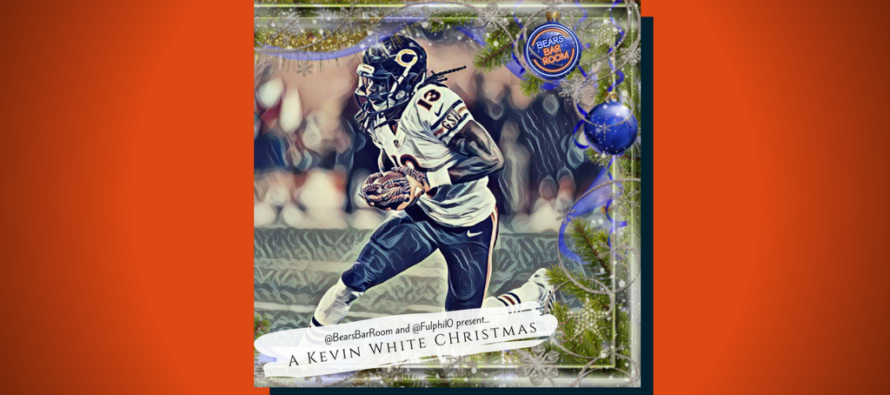 One of the great tragedies of recent Chicago Bears draft lore has been the unrealized potential of wide receiver Kevin White. That's why Draft Dr. Phil wrote and performed this song wishing us all a Kevin White Christmas.

Each of the 22 songs are being downloaded daily on our podcast stream. Not getting the podcasts? Go here to Podbean, or iTunes and subscribe to the Bears Barroom Radio Network. If you get your podcasts from GooglePlay click the Podbean link and they will hook you up.
Produced by: @BearsBarroom & @FulphilO
Lyrics by @FulphilO
Performed by @FulphilO
Artwork by @BearsGrl80
---
---
Related Articles
The third cut from Draft Dr. Phil's holiday album "A Special Truthful Christmas" is "Little Dumber Boy." You won't be
We think Benny Slacks is kidding when he wrote this, but we're not absolutely sure. We are sure that if
(This is the first in a series of posts dedicated to looking back at the most frustrating moments in the