Bears 100 Proof – Talking Bears v Eagles – Guest: Kris Armstrong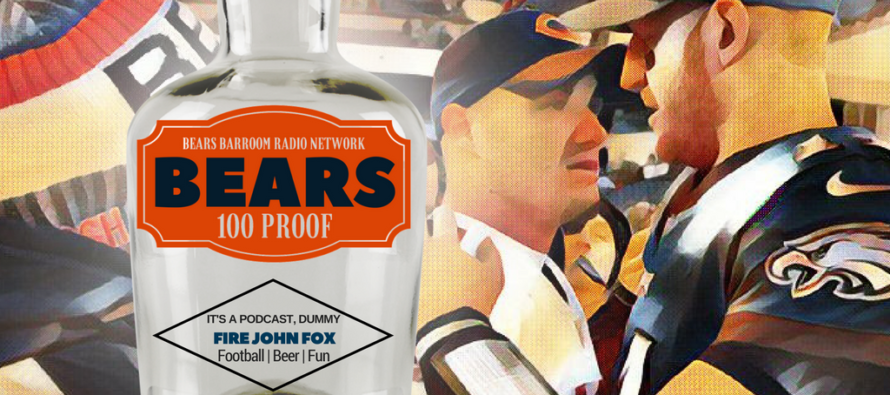 The adult night club act we call Bears 100 Proof welcomes a special guest, Bears Barroom blogger Kris Armstrong.
Rundown of the hijinks:
Theme Song
0.00.00 – Opening theme Song
0.02.44 – Strippers Comments
0.06.15 – Intros and Talking Bears
0.19.40 – Christmas Parody Song
0.35.10 – Tweets of the Week
1.01.30 – Kris Armstrong Talks Bears
1.19.05 – Bear-up/Bear-down
1.51.45 – More About Kris
1.56.30 – Shout outs
Aldo Gandia
Among my career highlights I have produced two films while in high school that received nationwide attention; leaned out of a helicopter over the Gulf of Suez at the age of 20 to shoot movies of oil rigs; won an Emmy award for a sports special and another for a kid's fitness show; and led a team of very talented creative professionals to produce break-through corporate communications.
---
Related Articles
Today's Daily Dose is dedicated to the aftermath of the Chicago Bears wrenching loss to the Philadelphia Eagles and the
Another week, another loss. But let's start with the positives. Someone took the handcuffs off of offensive coordinator Dowell Loggains.
(Third in a series) Voting for the NFL Pro Bowl has come to an end with official rosters set to be announced on