Bears 100 Proof – New Barroom Songs!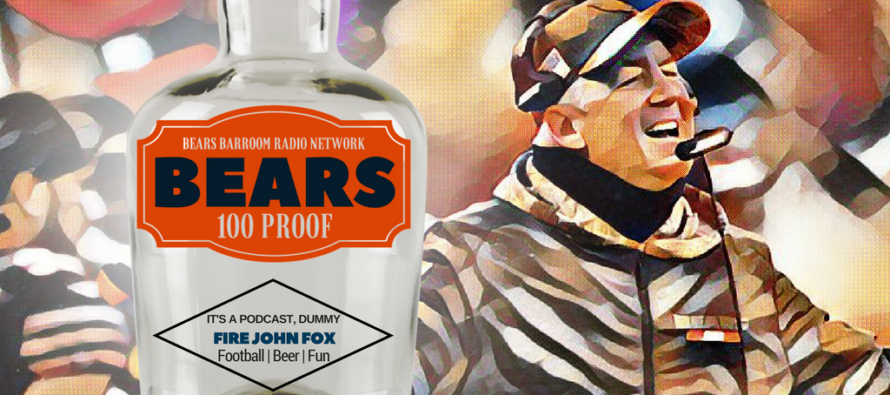 Bears 100 Proof is a truly unique Chicago Bears podcast because it mixes in top-notch football analysis with music and jocularity. Draft Dr. Phil Ottochian and Shayne The Smartest Man in the Barroom are the stars of this night club act with Aldo Gandia serving sound effects, commentary and really bad singing. The highlight of the show is the debut of a new Draft Dr. Phil song.
Here are some chapter points for this episode.
00:00 – Pre-show eavesdropping on Draft Dr. Phil and his wife
06:22 – Official Show Open (Aldo sings a Broadway Song)
14:11 – Talking Bears & Packers Game
57:28 – Smartest Man's Tweets of the Week
1:11:51 – More Bears Talk
1:34:39 – Bear Up Bear Down
1:53:25 – New Phil Ottochian Song
2:10:00 – Shout outs & Post Show Chat
---
---
Related Articles
On the very first play from scrimmage Kyle Fuller detected an inside run to Christian McCaffrey. The four year corner came
Another week, another loss. But let's start with the positives. Someone took the handcuffs off of offensive coordinator Dowell Loggains.
The Barroom had to get a special show out after the Mike Glennon debacle in Tampa Bay. We're starting a