Bears 100 Proof: The Matt Nagy Show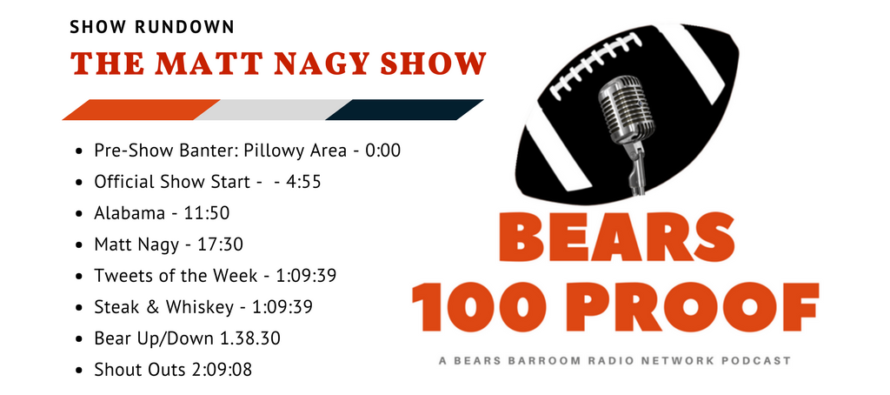 Another debauchery-filled Bears 100 Proof (sorry Mrs. McCaskey). Besides the hijinks there's plenty of analysis and opinion on the Chicago Bears and their new head coach, Matt Nagy.
Pre-Show Banter: Pillowy Area – 0:00
Official Show Start –  – 4:55
Alabama – 11:50
Matt Nagy – 17:30
Tweets of the Week – 1:09:39
Steak & Whiskey – 1:09:39
Bear Up/Down 1.38.30
Shout Outs 2:09:08
Aldo Gandia
Among my career highlights I have produced two films while in high school that received nationwide attention; leaned out of a helicopter over the Gulf of Suez at the age of 20 to shoot movies of oil rigs; won an Emmy award for a sports special and another for a kid's fitness show; and led a team of very talented creative professionals to produce break-through corporate communications.
---
---