Adam Schefter on Bears – 49ers Deal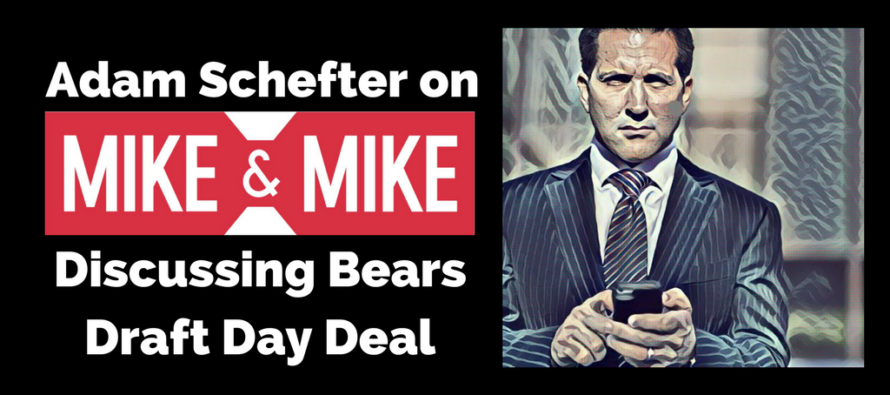 Lots of jabbering going on throughout the NFL media landscape regarding the Ryan Pace transaction with the San Francisco 49ers. I am scouring all sources to try and piece together what happened behind the scenes and will have some exclusive information about Mitch Trubisky at North Carolina on our net podcast. For now, take a look at these two items of the puzzle:
Peter King was given exclusive access to the San Francisco 49ers during the draft and gets the 49ers' side of the story regarding the trade. CLICK HERE.
Adam Schefter was on ESPN's Mike and Mike show and shared some inside info. I've posted the video here for your convenience.
Shayne Marsaw
Shayne Marsaw is the Lead Analyst at the Bears Barroom. He writes a weekly column called Marsaw's Mailbag. Send him a question on twitter. Just hashtag it #MarsawsMailbag. You can also send the question to Shayne at the Bears Barroom Facebook page
---
---